Don't get viruses! We present DuoLife Medical Formula ProImmuno® - a new dimensi
Don't get viruses! We present DuoLife Medical Formula ProImmuno - a new dimension of resistance
Do you wonder how to effectively defend yourselves against viruses and infections? Are you looking for a way to increase your safety in a time of still difficult epidemiological situation? You want to minimize the risk of getting sick as much as possible, but don't know where to start? Here is the answer: DuoLife Medical Formula ProImmuno, our latest dietary supplement that helps protect the body.
The reality that has been surrounding us for several months now has forced us to look for new solutions in terms of taking care of health and immunity. At DuoLife we have taken action based on the latest news and research conducted by hundreds of lab technicians and scientists around the world. Our experts have used, among others, the 2020 study on better diagnosis of COVID-19 disease, and the effect of their work is a dietary supplement DuoLife Medical Formula ProImmuno!
The unique composition, in accordance with the principles of synergy, consists of carefully selected ingredients that have undergone clinical trials. Their high bioavailability ensures adequate absorption and thus support of the immune, respiratory and cardiovascular systems. The ingredients of the dietary supplement can directly contribute to supporting the body in the fight against viral and bacterial infections and support the body in the fight against inflammatory infections.

Key features of DuoLife Medical Formula ProImmuno

Supports the body in the fight
against viral infections
and inflammation

High, clinically proven
bioavailability of ingredients

High content of potential
viral protease inhibitors

Innovative combination
of standardized phytonutrients

Multidirectional action

The conscious origin
of the ingredients and their effects
confirmed by tests

100% nature

100% safety

"Yes" for vegetarians

Synergy of action

Proprietary formulas

Watch the promotional video
DuoLife Medical Formula ProImmuno is a product that contains as many as two proprietary formulas and has been developed in the best proportions that provide the original intended effect – supporting the body in the fight against viral infections. The whole process, whose effectiveness has been confirmed by tests, is closed in four steps: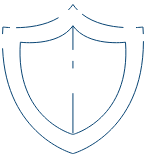 1
Step 1
Appropriate absorption due to high bioavailability of ingredients
2
Step 2
Support in the fight against viruses and inflammation
3
Step 3
Neutralization of free radicals
4
Step 4
Supporting the general condition of the body

At the same time, we would like to add that in the initial stage, the DuoLife Medical Formula ProImmuno dietary supplement will not be available in the Ukraine and Eurasian Customs Union countries.
DuoLife Medical Formula ProImmuno – For the sake of body safety. A new dimension of immunity!
---
---
No comments yet
---
---
Support
Privacy Policy
Affiliate Terms
Terms of Use
Testimonials