Earn Money Marketing Famous Name Brand Children's Clothes!
Making money in a necessity these days ------ always has been and always will be. Why? -----because it does not take a genius to know that it takes money to live and or do anything in this world. Some people say that money is king. I will not go that far, but I will acknowledge the fact that money is very important and a certain amount of it is necessary in order to be successful, prosperous. healthy, and happy. Other people say that it does not take money to make you happy or that money will not make you happy. Well, I will not agree with that either. Some people say that as lkng as you have God in your life, you do not need money. I will not agree with that either.
I am a pragmatist and a realist. While I am very religious and believe that we need God in our lives, I do not believe that people an be happy if they are poor and do not money or enough money to provide all tht things they need in life or to pay for all their bills. When you are constantly under financi ptessure from not having enough money, I guarantee you that you ate not going to be happy, at peace, and at ease, no matter how much God you have in your life. That is the way of human nature and that is just the way it is. It has been said that money will not make you happy, but it will certinly go a long way in helping you to be happy. That I agree with.
I said all of that to say this. I searched for many, many years to find a way to make a sufficient amount of money that I could live comfortably and enjoy life. I am so happy, relieved, and thankful that I have finally found a way and a company that I can make enough money to live comfortably. I would now like to share with yo the opportunity to also make a lot of money.
I am associated witn a company which markets abs sells famous name brand, high quality children's clothes or kids wear. This company sells these kids wear at great discount, bargain prices ----- 40/50% off retail prices and 50/60-% off wholesale prices. Many, many people purchase these kids wear at those prices. I do nt have to go out and sell these clothes. All I have to do is market them and I do this just by giving poeple and businesses beautiful company flyers, brochures, postcards, and cards which direct them to the company's website where tbey purchase whatever they desire and I earn 50% of their purchase amount. That is it. If they re-order, I receive 50% of whatever they re-order.
I as a distributor for this company, Off Price Appareal, am authorzed to hire sub distributors. If you become my sub distributor, you then could market these kids wear and earn 10% of whatever amount people order from your efforts. If people re-order, you continue to earn 10 % of whatever amounts of money people spend on te'orders. You never have to sell anything. All you ever have to do is give out beautiful comlany flyers, brochures, postcards, cards, etc like I do. I will supply you with the marketing materials, which you vsn then copy to distribute more. In order for you to become a sub distributor of mine, you will need to sign a joint venture agreement which I will need to mail or fax to you and then after you sign it, you will have to mail or fax it to the company which is headquartered in southern Californian. This is not multi level marketing. It is straight unilevel sales where you simply pass out the marketing materials which direct peoplr to the compsny's website and they do sll the selling. If you are interested in becoming my sub distributor, please contact me with you mailing address or fax number and I will get the joint venture agreement to you. Then you will ne off and running and on your way to earning lots of money. I am Morris Jennings, 5265 S. Blythe Ave, Apt A, Fresno, ca, 93706, telephone number 209-628-0460, email is jenningsbee@yahoo.com, fax number 559-237-3742. Thank you. If you become my sub-distributor, I believe that you will be thanking me. In the event that you are mot interested in becoming my sub-distributor, but you have children between the ages of 5 and 15 and you would like to purchase some of these high quality, famous brand kids wear at great discounts and bargain prices, you may do so at www,Opamrkt.com. You must use DS code 12595 when you check out in order to get the steep
---
No comments yet
---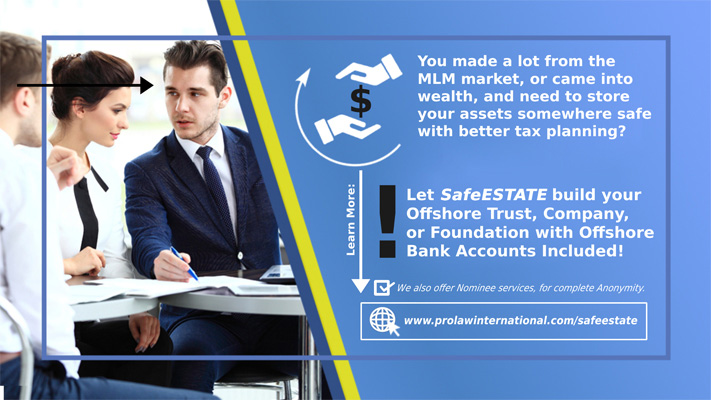 ---
Support
Privacy Policy
Affiliate Terms
Terms of Use
Testimonials