Things You Should NOT Do In Network Marketing
Network marketing is a real business and not a get rich quick scheme. It's all about helping and networking with people on a daily basis. I think more of network marketing as having your own personal franchise. Some does not see network marketing as a business because there is no need for a fancy and expensive office space or huge signage.
This business is all about sales and distribution. This is more of a soft sales recommendation then the hard closing like the typical salesman and/or saleswoman in the direct sales business.
Network marketing is based on word of mouth advertising which is a very powerful way of advertising. You meet and interact with people in all walks of life on a daily basis. This business requires a person to have the quality of being honest and having strong moral principles. Never make promises which are not true.
To be successful in this business there are a few things you should NOT do in network marketing, This is a simple list i want to share to help you with your mindset and prepare for success.
Don't Exaggerate Your Earnings
It's a lie when you tell someone you're making 6 figures a month when you're not even close to it. Tell the truth.
Don't Steal
Don't take someone's prospect, downline or anything else that would be considered stealing.
Don't Quit
How can you cross the finish line when you don't even finish the race? There's no winning in quitting.
Don't Build It For Them
Why will they ever build if they think you will do it for them?
Don't Wine And Complain
Nobody likes being around negative people.
Don't Build Multiple Companies At The Same Time
If your goal is to GO BIG, then stick to one.
Don't Stop Recruiting
The life blood of this business is recruiting. It's what leads to more customers, more volume and greater stability.
Don't Ever Stop Learning
The moment you stop growing is the moment you start sliding. Remember it's not money that gets you rich its business skills
Network marketing isn't perfect but we have a better way. Let's go tell the world! One of the important things to remember is, you are in a real business and you no longer have a boss holding you accountable.
Your success or failure is dependent upon you and your actions.
Goodluck and i hope this was fruitful.
---
---
No comments yet
---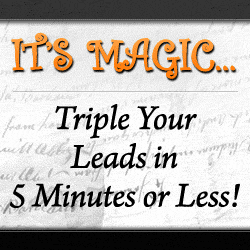 Member Ad
EVEN WITH NO RECRUITMENT
The World's First All-In-One Decentralized Technology,Educational and Rewards Program --Designed to Accelerate YOU to the SPEED OF SUCCESS SignUp Free and check details of this Amazing Opportunity!!!
---
Support
Privacy Policy
Affiliate Terms
Terms of Use
Testimonials