Generation Young
Jeunesse is the french word for youth....
With the power of Jeunesse's global online platform, I can operate my business anytime, anywhere. Here are just some of benefits of working with one the fastest-growing private companies in the world:
Exclusive Youth-Enhancement Products
Perfectly positioned in a booming sector
Products people are raving about
Dedicated Support
Your own personal website
• Business tools & training 24/7
• Social media resources & your own business app
A Rewarding Lifestyle A Rewarding Lifestyle
Time, freedom & financial security
Luxury vacation with Lifestyle Rewards
Lasting relationships with people all around the world
Events & celebrations
The chance to give back
For more details, check out the Financial Rewards Plan
If you're interested in adding a new stream of income by partnering with one of the fastest private growing companies in the world, we should talk. As an Independent Distributor with Jeunesse, I am able to follow my own goals at my own pace. Jeunesse gives me all of the tools and resources I need to build my business and scale it on their global platform!
Feel free to contact me at your convenience if you think this might be right for you. You can also learn more about Jeunesse on my site at ShannonFosco.jeunesseglobal.com
It starts with simply sharing Jeunesse products with others—and if you've tried these amazing products, you've already discovered how easy it is to share. I'd like to invite you to connect in the near future to talk more about how Jeunesse can help you achieve your personal and professional goals. It's done exactly that for thousands of people like me!
Jeunesse is helping hundreds of thousands of people around the world unite in a comprehensive, youth-enhancement movement: Generation Young. Unlike any other family of products on the market, the Jeunesse Youth Enhancement System (Y.E.S) offers a comprehensive approach to fighting the aging process that works on multiple fronts: skincare, nutrition, fitness and energy.

I want to share a more about a unique collection of Jeunesse nutrition products that has helped me feel young and healthy again! These products offer a variety of truly innovative approaches to restoring youth:
• ZEN BODI™ targets the three essential aspects of getting fit: curbing appetite, burning fat and building muscle.*† We are building a powerful community health movement focused on empowering people to look and feel their best with ZEN PROJECT 8™.
• RESERVE™ is a unique blend of super fruits containing a powerhouse of antioxidants that work together as a defense against free radical damage.*
• AM/PM Essentials™ are dietary supplements exclusively designed for your well-being. By targeting your body's morning and nighttime needs, AM & PM ESSENTIALS provides a balanced approach to improving your quality of life from the inside out.
• FINITI® contains a unique blend of ingredients and is Jeunesse's most advanced supplement to date. A proprietary blend, FINITI contains a unique combination of fruit and vegetable extracts.
The benefits of these products are nothing short of remarkable, and I invite you to try them for yourself.
What are you waiting for? Let's set up a time to talk about your new business opportunity
https://jeunesseshare.com/share/ShannonFosco/en-US/?v=207&l=1954297
Make more than a living – make a difference. We've got innovative products people want and tools to help you succeed, so join Jeunesse for the opportunity of a lifetime. Hours set by you. Success set by you. No equipment or experience needed.
---
---
No comments yet
---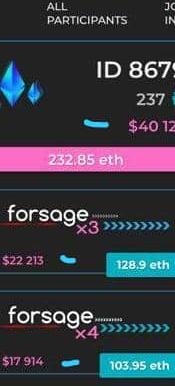 ---
Support
Privacy Policy
Affiliate Terms
Terms of Use
Testimonials