Best Ways To Power Up Your Distributor Engagement in Network Marketing Business
As any entrepreneur of direct selling knows, a happy and motivated distributor is key to their success. The right incentives, programs, and activities can enhance a distributor from being an average distributor to a highly skilled distributor that will enhance your network marketing business. Distributors are more than just customers: they're partners in helping you succeed. Your distributors' loyalty isn't given - it's earned through respect, transparency, commitment to delivering quality products on time. Entrepreneurs should adopt new strategies to improve distributors engagement.
For a distributor, personalization is more important. Distributors are not merely transactional in nature but rather, their approach to customer service needs to be tailored to each customer's unique needs. There is no better way to gain insights into your company than by getting in touch with the people who make it happen. That's why distributors are important to you and your direct selling company, they help spread the word about what you do. Personalizing them will not only get their attention but also ensure that they continue to work for you in a long-term relationship.
A distributor's main concern is their customer acquisition and maintaining that interest. A great way to do this is by staying on top of the latest trends, which you can achieve through data-driven learning. By surveying distributors, assessing training and goal completions, and knowing the new trends invading your network marketing industry, you will be able to provide tailor-made learning solutions that let them stay with their heads in customer acquisition.
In a world where the rise of digital media has led to an increased level of isolation, teamwork is more important than ever. However, without any skills on how to work with others in person or over the phone, team members can be ineffective and disengaged from their teams. A cohesive team will be more productive and efficient, as they understand each other's strengths and weaknesses. This understanding makes it easier to communicate with one another so that all members of the team are aware of what needs to be done.
Every direct selling company has its own way of recognizing employees. When that recognition is earned, it feels so much better than when you are given a reward. This feeling of accomplishment and the realization that they are contributing to the organization's success will always keep your distributor's spirits up, yearning to win more and more.
The upline, or sponsor, has the potential to make it easier for distributors to succeed by providing training and guidance. Entrepreneurs should ensure that they have unrestricted support for their distributors as well as relationships with other uplines through group sales activities and interaction on social media platforms.
---
No comments yet
---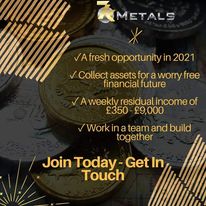 Member Ad
Free to join-Free to earn
Hottest new wellness products in the industry! Kick butt pay plan!FREE what doe you have to loose.
---
Support
Privacy Policy
Affiliate Terms
Terms of Use
Testimonials