Unique Opportunity for US and Canada
We are PM-International. 
PM-International is the leading company in EU for nutirtions, health and beautiy. Our porducts are sold more then 600 Million times worldwide. PM was founded for 27 years ago and pais since this time punctually all provision to their distributers. Here are some more facts for you to think about. 
1. Revenue 2019:  1.1 Billion (in German, Milliarden Euro) 2020: About 50% increase, 1.5 Billion. In 18 years we will have a minimum of 64 Billion Euro.
2. 2. Maximum safety and transparency through independent test quality by TÜV SÜD ELAB laboratory. More information: www.tuev-sued.de/elab/pm.
3.3. A legally confirmed Marketing Plan by Regional Hight Court Frankfurt, Germany
4.You experience unique results through safety and highest quality guaranteed products with the exclusive Nutrient Transport Concept (NTC). 
5.You become a partner to one of the TOP 100 most innovative companies and Global TOP 50 in the Direct  Selling News and Member of the WFDSA CEO Council.
6.You become a partner to one of the TOP 100 most innovative companies and Global TOP 50 in the Direct Selling News and Member of the WFDSA 
7.You are a member of a committed company for a better world in cooperation with World Vision, contributing to over 1.800 active child sponsorships in the world.
8.You are sustained by an easy selling method, based on our effective proven "use, talk, demo" concept and a continuous support to guide you with simple steps up the ladder.
9.No risk for you, and a satisfaction guarantee with a 30-day money back guarantee. 
10. We are the surplier of many official sportsteams in Swiss, Austria and Germany as well as Canada. (please check webside for details) 
After i started to take the products i felled a much higher lever of Energy through the day, a better focus during the day on my work and a better sleep. I am drinking in the morining the Powercocktail together with additionell Activise and Cellprodection. At the evening i am drinking my Restorate. The taste is great. Both drinks taste like a good fruit. I feelinig just great with it, and it gives me extra power during my sports. (i am now 56 years old) 
Particular in the US, Canada and South America people who will join us now, have a great potention to create a live with financial independence. Many pleaple here in EU reached this goal already and not seldom they do it in less then 2 - 3 years of work. So, if you still have dreams, if you have interest in people and a positive mindset, i am glad to heare form you and work with you together. It will be a great time!. 
Please contact me under klausmahrla@alice-dsl.de or check my webside: www.40389840.pm-international.com
---
No comments yet
---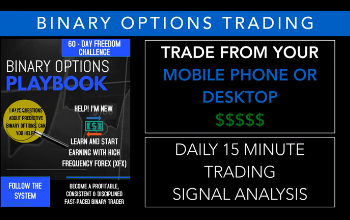 Member Ad
Want To Disrupt An Industry?
How Everyday People Are Earning LIFE-CHANGING Income ... With A Company That's Disrupting A Multi-Billion-Dollar Industry
---
Support
Privacy Policy
Affiliate Terms
Terms of Use
Testimonials