Looking for people suffering from Anxiety or depression
Hi My Name Is Lisa Marie
I'm 31 years old and I suffer from Anxiety, Depression and Chronic Migraines. These 3 things combined make my daily life sometimes unimaginable. There are days where I have no ambition to get out of bed. There is days were I send my daughter off to school and then spend the rest of my day on the couch with no energy.
There are days where my children watch me cry on and off the entire day.. and I don't know why. There is days..sometimes weeks, where I don't want to show or receive any affection from my husband. Living with anxiety I've lost out on relationships, events and has held me back in so many things in life. Looking back to my teenage years I was always known as the shy girl. I had one best friend and I had a hard time connecting with anyone else, when we went our separate ways I was lost and felt empty. When I had my daughter I said to myself that I was going to try my hardest to show her how to be outgoing and connect with people…. Still not knowing it was anxiety I was dealing with. I joined a couple of volunteer positions in the community and I just felt out of place…. I slowly quit those and went back to just being the stay at home mom. I was invited to so many outings with a couple of the moms and then an hour or so before I would make an excuse as to why I couldn't go. My daughter was in gymnastics and soccer and I would avoid making any eye contact with other parents because I had no clue what to say. Other moms were connecting.. and I would just sit there by myself not making any of those important connections. I truly felt alone!
Yes I have my two children. Yes I have my husband. And yes I have family… but I never really had that mom tribe that I saw so many other moms having.
I started seeing so many of the same characteristics in my daughter as she was getting older. Sometimes I would even get mad if she didn't want to go to something or walk into a room by herself… this was ME!!
Why was I getting mad at her?
It wasn't until my older sister asked me to go with her to a seminar on anxiety (she has anxiety) that I truly realized what was happening in my life.
They described every single symptom that I had been dealing with for most of my life. I sat there fighting to hold back the tears. I was there for my sister but yet it felt like a personal intervention of my life.
It all started to make sense. I still struggled but at least I knew that it was something I could work on.
Immediately I knew I needed to help my daughter, I didn't want her to grow up having the insecurities and self hate that I had. I was determined that I was not going to turn to preion medication
I tried multiple things, not finding the relief that I was looking for, for myself and my daughter.
She was starting to struggle in school, when I finally came across the perfect product.
Within a week of both my daughter and I taking the product we both have seen a difference.
❌No daily migraines
❌No days spent on the couch feeling sorry for myself
✅I want to go out and meet people
✅I want to connect with my husband again
✅I've got an insane amount of energy
✅AND most important of all I see confidence and a whole new side to my daughter and I can not wait to see her next report card!
I share my story because I want you to know that you are not alone and there is a way out.

My number one goal in my business is to help people. Coming from a background of suffering from Anxiety, depression and chronic migraines, I know the struggle. Living with these conditions can be debilitating. I want to help as many people as I can with what helped me. We offer multiple different products to try, we also have a sample pack if you are in the United States. Maybe you know someone with these issues. No one should suffer alone. We also have a pet line if your fur baby is suffering from anxiety or arthritis. We offer our products to literally everyone in the family. You, your mom, your dad, your brother, sister, grandma, aunt, uncle, neighbour, niece, nephew, young or old including your cat or dog. Im looking for people to try my product and see the results. If this is something that interests you please reach out to me. I look forward to hearing from you!


---
---
---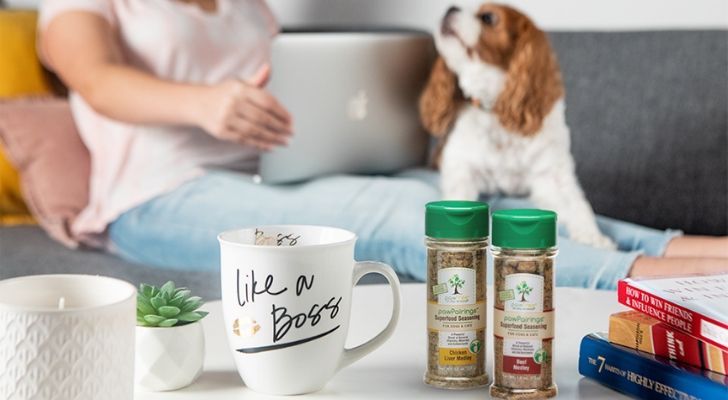 ---
Support
Privacy Policy
Affiliate Terms
Terms of Use
Testimonials