Pandemic and Search Trends: Impact on Direct Sales
While the growth of companies in the health and wellness sector can be ascribed to people's shifting attitudes toward living a healthy and balanced life, businesses in other industries also grew rapidly despite the pandemic. According to the World Federation of Direct Selling Associations (WFDSA), the pandemic had no significant impact on the business. The direct selling industry's global retail sales climbed by 2.3 percent year over year, from $175.3 billion in 2019 to $179.3 billion in 2020. During COVID, search volume for direct selling brands changed dramatically. Our analysis of popular direct selling brands' search trends shows that while some companies had significant increases in search volume during the pandemic, others failed to keep up.
We chose 10 of the top 100 direct selling brands and looked at their search volume for two years before and after the epidemic to see how it affected them. We used Google Keyword Planner data to examine the volume of searches for these top direct selling brands using the brand name as the search term. While some companies saw significant increases in search volume during the pandemic, others struggled to keep up. Companies that have a larger search volume grow at a faster rate in terms of revenue.
We looked at the organic searches for popular direct selling brands and found that most of them were up, with the exception of Avon, which saw a 0.74 million decline in searches. The search volume for brands like Forever Living remained consistent. Compared to the pre-COVID period, Natura's search volume increased by 22.4 percent. From 2019 to 2020, the company's growth rate outpaced its search volume by a massive 96 percent, resulting in $7.16 billion in retail sales. Herbalife, like Amway and Natura, had a record average monthly search of 2.24 million, a 0.41 million increase over the pre-COVID period.
Vorwerk's search volume has likewise increased by 0.06 million average monthly searches since the pre-COVID period. The company's yearly retail sales revenue of $4.4 billion reflects this small increase. The company's growth rate increased by 4% from $4.23 billion in the previous year. In the case of Avon, average monthly search traffic dropped by 0.74 million, indicating a negative difference. The acquisition of the brand by Natura & Co. in January 2020 was the most significant development. We're not sure if that was the cause of the drop in search volume, but the company's revenue dropped by 2.4 percent in the first quarter of 2020.
---
No comments yet
---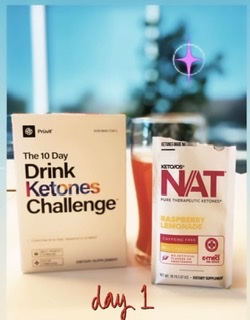 ---
Support
Privacy Policy
Affiliate Terms
Terms of Use
Testimonials