There is no such thing as get rich quick
                                Strong Future International
Click Here
What would you expect from an affiliate marketing company? Marketing tools? Ads? Banners? Compensation plans? What about a community to help you grow your business? Yes YOUR business.! 
At Strong Future International or better known as SFI there is so much more. When you sign up for a free account you will immediately see the difference and why over 150 countries are represented by other business owners just like you. You have so many options on how to build your business, your brand, and the community and tools to help along the way. 
SFI
Eager Zebra        Eager Zebra is the name of our game division at TripleClicks.
Astro Auctions     The name of one of our auction platforms. Astro Auctions integrates fun, cool, and innovative features into the popular silent auction model.
 PrivacyMaxx         PrivacyMaxx's proprietary Identity Early Warning System monitors billions of public data sources to protect against ID theft and its potentially life-alerting effects for victims.
ECommergy           A site for and by ecommerce entrepreneurs
TripleClicks         SFI's international superstore, featuring tens of thousands of products and services, including collectables, closeouts, hard-to-find items, and much more.
Rewardical         SFI's powerful loyalty program for businesses (and a crazy cool program for SFI affiliates). 
Localvantia       Pronounced "Low-cull-VON-tee-uh" and short for "local advantage," Localvantia (launched on December 5, 2017) is a division of SFI and is designed to help you earn all your rank-qualifying VersaPoints each month by simply buying your groceries, fueling up your car, or dining at your favorite restaurants. The Localvantia website/search engine seeks to cover essentially ALL merchants with products and services consumed locally.
 PPA    An SFI Pay-Per-Action program letting you earn up-front cash for signing up SFI affiliates, 
And all of this is just the tip of the iceberg. I know this alot to take in, and exciting it is. So now that you're all hyped up why don't you take a tour, sign up and let's help each other up the ladder of success.
---
---
No comments yet
---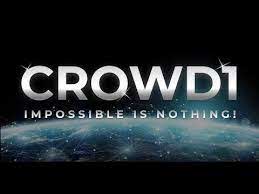 Member Ad
Come join me!
Why become a Scentsy consultant? To make some extra money. To get free and discounted products. To connect with other consultants like you and form a bond.
---
Support
Privacy Policy
Affiliate Terms
Terms of Use
Testimonials