Don't Give Up...Establish Leverage In Some Way
Leveraging a team or a system is the only way to build wealth. There is more than one definition of wealth, actually, and it is different for different people. I think it's safe to say though that financial wealth equals both time freedom and financial freedom.
By the way, those who are the wealthiest don't cling to their money. They have learned to serve others with their time and their wealth. That's where happiness actually comes from, in serving others and having the resources to do so over and over.
I say "don't give up" in the subject line because establishing the leverage needed, however you choose to establish it, will not really be so easy. I do believe that it's worth it in the long run and I want to see people succeed.
We all will work at something each day for the rest of our lives. We will either work for someone else and devote our lives to a series of jobs, or we will be able to establish leverage through a business or a team and continue to support our team and constantly add to the team.
If we establish enough leverage in our lives, we will be able to control how we use our time, but it will still be important to continually build whatever business we chose.
Establishing leverage simply isn't taught in our schools early enough to get kids thinking about the concept. I wish it was. Imagine the difference it could make in the lives of a young family if the parents had a business and were leveraging a team or a system that gave them residual income.
That is very realistic. It is worth working toward no matter our age. Once we "get it" we can work toward establishing that leverage. This can be accomplished no matter how many times we are tripped up trying to learn how to get there.
This may sound a little bit over the top, but our personal freedom is worth working toward and fighting for. In most cases, we are fighting ourselves and our mindset to a large degree, but also a lack of training in some cases. The latter we can learn to beat through research and learning from errors. Don't give up....
I hope this content encourages you in some way. We have to be tougher than our obstacles and continue to try and work smart as well. We know that freedom can be accomplished because others have done it.
Now, if you are interested in a simple system of saving money on groceries and household items then I can help you with that. You can also earn commissions, either a small amount per month or establish a new career. It will be up to you.
Contact me here:
256-504-7222
scottmoore254@gmail.com
Enjoy your day
Scott Moore
---
No comments yet
---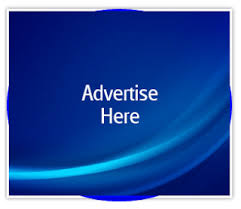 Member Ad
Shop & Save the Planet
Build a business, buy your favorite products, save your health and the planet. Click the link for details.
---
Support
Privacy Policy
Affiliate Terms
Terms of Use
Testimonials