When One Door Closes, Another One Opens!
About three years ago a good network marketing friend of mine called and left me a voice mail that was quite alarming. I say alarming only because the guy I had known for over 5 years had NEVER gotten overly excited about ANYTHING. But this time his voice was different than I had ever heard before. He left me a message about a new network marketing company that he said, "I just H-A-D to check out!" Let him tell it, it was "Taking the industry by Storm." To say he was excited was a gross understatement. So I called him back and asked him basically, "What in the hell has you so hyped about THIS company?"
Well, he went on to tell me this and that about the company and it's comp plan and blah, blah, blah. I took it all with a grain of salt. I mean I've been around this industry for a good while and I've heard it all before. My "Spidey Sense" was tingling about this one, but because he was a great networker and had built a nice downline under me before, I figured what the heck and checked it out. Oh by the way, the company's name was WakeUpNow.
Anyway, something just didn't set right about the opportunity. So I ended up telling him, "I'll pass for now, but if it's still around after a year or two, I'll get back with you."

You know where I'm going with this right? The company folded. I didn't call my friend back to rub it in, because I was sure he felt bad enough.

I shared that little story to say that a question and a very valuable lesson came out of that. The question was, "What happened to all of the distributors that were with that company?" And the lesson? Never jump into a network marketing opportunity because you viewed a slew of videos on YouTube with people flashing one-hundred dollar bills, do your due diligence first!
So why do network marketing company's go under like that?
Most of the time it's because they just weren't making enough money. Sure, it's all fine and dandy to view some distributors creating those "money" videos and placing them all on YouTube to get people all excited about signing up to make that money too. But while those same distributors were flashing all that cash, the company was probably drowning. And there are plenty of company's out there that are drowning or in trouble as you read this.

Every time a network marketing company goes under and it happens quite a bit, it's distributors will look for another company to join. Yes, some will become frustrated and quit the industry all together, but for the most part you'll have a lot of them looking for another company. This creates a timely recruiting opportunity for smart recruiters.

So whenever you learn about a network marketing company either going through rough times, filing for bankruptcy or shutting down all together, you should be "Johnny on the Spot" going after those distributors.

But how will you know when that happens and where can you get your hands on network marketing genealogy lists anyway?

=> http://www.explosivegenealogyleads.com

Statistics show that the average network marketer is open to looking at a new opportunity every 6 to 9 months. If you think you have something special, they might think so too!

So stop recruiting people for your business the hard way, connect with serious networkers who have business experience.

Remember... when one door closes, another one opens!
Till next time,
Frank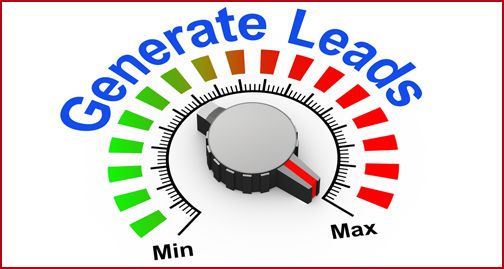 ---
---
Member Ad
BITCOIN MINING INVESTMENT
KREMINER MINING COMPANY is a great, reliable and trusted company one can earn right from the comfort of your zone using your PC, phones or laptop
Member Ad
No Recruiting Required
Low Cost, No-Hype, Home or Remote, Full-Time or part-time. You can start for as low as $60 to join.Instant Upline and Downline!
---
Support
Privacy Policy
Affiliate Terms
Terms of Use
Testimonials