A Total Business With Unlimited Income Potential.......For $10 A Month
Someone rececntly introduced me to a business opportunity that's a sleeping giant.
What is it? You sell seamoss products online. It's as simple as that.
THE MAIN INGREDIENT
Seamoss is a type of seaweed. I grew up seeing it on the shores of Trinidad in the Caribbean, but we mostly bought it at the market. The seamoss used to make these products comes from St Lucia, another Caribbean island.
It's got a mild flavour, and most times we made a drink by boiling the seamoss, straining off the liquid, and adding condensed milk, evaporated milk and maybe a bit of spices. It was delicious. Today you can use more healthy milk, and it still tastes great but that takes time and effort.
What if you could get the benefits of SEAMOSS without the preparation time and effort? You can sell SEAMOSS capsules, or powder, or gel.
BENEFITS OF SEAMOSS
1. Boosts the immune system
2. May protect against salmonella - it stops the growth of the bacteria
3. Rich in iodine - which supports thyroid function
4. Rich in antioxidants - reduces oxidative stress
5. Anti inflammatory - recent study published in Marine Drugs journal - May protect the brain from Parkinson's
6. Gives energy - rich in iron which may be lacking in vegetarians - 9 times more than chicken
7. Promotes hair growth - rich in vitamin E which reduces oxidative stress, the cause of hair loss
There are more benefits, but you get the idea. SEAMOSS is a really good source of great benefits, and now it's presented at the core of a simple, inexpensive business opportunity.
BUSINESS OPPORTUNUTY
Here's what you get for $10 per month
1. Your own website featuring your SEAMOSS products
2. Opportunity to promote other products or services if you have another business - NO FEE
3. Up to 50% retail profit
4. All warehousing and fulfilment done for you. All you do is promote your site, your customer makes a purchase, the system does the rest, and you get paid. This is a consumable item, so they will buy again and again, and you get paid
5. Member meetings and training videos
6. Join a community where you interact with other distributors to share motivational and business ideas
And there's much more, but I'll just mention one more thing, an additional stream of income.
This company has a referral system that is a constant source of leads. I find it an ingenious idea if you use it correctly.
Your $10 per month also gives you the opportunity to recruit people to do exactly what you're doing, which is inviting customers to purchase product and join as a distributor to get the product at wholesale prices, almost 50% discounted. They can sell the products and make retail commission. In addition to what they save when they buy, and what they make when they sell, they also make $1 for each person they recruit, and $1 for each person THEY recruit and so on..
If done this way this is a PHENOMENAL business opportunity, but unfortunately many people enrol just for the recruiting fee, and they promote the enrollment system without the business opportunity that comes with it. Such get-rich-quick schemes rarely work if at all. At some point the bottom falls out and somebody suffers.
I have found that if I invite someone to enrol, and bring along 3 people and enrol them and get paid, I get raised eyebrows, and I can see the red flags going up. But if I introduce them to the genuine business opportunity, like I'm doing now, they are more inclined to take a closer look, and even enrol, because after all, what's $10 per month?
So if you just want to enrol for the referral system, this may not work for you. It's a hard sell. But if you want to enrol as a customer to get the products at wholesale price, OR enrol as a business owner earning up to 50% profit AND get paid for everyone you get to do the same as well as those THEY influence, this is a business FOR YOU.
Send for more details. What is $10 per month? Let's apply some perspective. Some people spend more than this on the lottery every draw for YEARS. How much does that add up to? How much do they get back? They spend more on coffee every day and pay full price, and DON'T get paid or a discount when they bring along a friend to buy a brew as well.
So if you are struggling with your current business, don't give it up, but add something to it. Do something different. Do something new.
Enquire today and I'll send you details. Just say "Send more info" and I'll show you exactly how it works, as well as your link to join.
See you on the other side,
Jacquie Somerszaul
Wealth In Health
---
---
---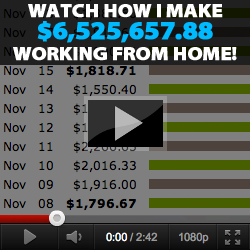 Member Ad
2X15 FORCED MATRIX MLM 2023 !!
NEW HEALTH & WELLNESS COMPANY - Grab YOUR TOP Spot JUST LAUNCHED - JOIN THE POWERLINE!Become a MEMBER for ONLY 9.95/monthBecome an AFFILIATE for a ONE TIME Paymentof ONLY $40
---
Support
Privacy Policy
Affiliate Terms
Terms of Use
Testimonials