Lead-Collaboration Info
   Hello my name is Chad! This Opportunity is for both of us! I would like to grow my 
customer base along with partnering businesses helping you add clients as well! How do I 
plan to achieve this goal? By using Lead Generation software to generate 
accurate lists then having a team of call specialist dig each list converting
cold leads into clients! The joining fee will be used to fund the lead generation  and call 
teams! Each partner will get an equal amount of leads and calls from the
stockpile of leads acquired and used!  To continue to fund this opportunity we may
need to invest accordingly and with strength in numbers drive the customer acquisition cost 
down to a minimal amount! The Software and Call teams used can also be collaborated and 
planned among the members of this partnership  opportunity. Based on a initial investment 
of $150 this should fund the software needed for indefinite lead generation and costs of the
call team(call team prices vary but usually 100 calls costs $40-$150). Multiple seats can be purchased
on the lead generation software(I used a few different products) increasing the lead building/acquisition 
among partners as we build leads together letting our call teams convert each call customizable to your
business/industry! Any investments made in the future will be collaborated and equally split among
members to ensure fairness and equal results for each member! As our team grows we hope to see 
a snowball effect and the ability to acquire customers at a unbeatable price and offer this as a service
to other businesses if the opportunity is right and agreed upon! We are beyond excited about working with
 fellow entrepreneurs/businesses and forming a team of efficient and successful businesses owners! We
also look forward to new Opportunities and Services that this partnership will bring!
 Pathway Foundations(My company) is a newly formed marketing agency. We enjoy working with other businesses and marketing teams to achieve a common goal! Feel free to ask any questions you may have on here or email me @ Pathwayfoundations@yahoo.com. Thanks you for your interest and I look forward to the success and opportunity ahead! www.Pathwayfoundations.com - My Business Website!
---
---
No comments yet
---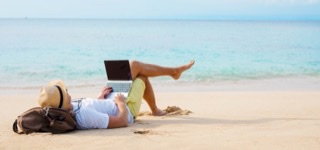 Member Ad
You Only Have One Life...
You Are The Director Of Your Life...Everything Depends Exclusively On You. Start Building Your Clubshop Business Today So You Can Start Earning Money Now & For Your Future. The Choice Is Up To You.
---
Support
Privacy Policy
Affiliate Terms
Terms of Use
Testimonials