Credit Restoration Consultants Needed
Did you know that there are over 45 million Americans who have either bad or no credit? Perhaps you have been one of them. You may have felt stuck with nothing but time as your friend to get you out of it. As a credit restoration consultant, you will be assisting thousands of people who think just that way! Many of them are very surprised to know that relief is possible much sooner. As an agent with our team of professional credit consultants with Financial Educational Services, you will be changing the lives of thousands via education. This is not a hard sell. Many people are renters that wish to buy a home. Others want to obtain better credit scores to purchase a better and safer car, get better insurance rates or get a dream job that is being denied because of a poor credit score. We simply find such folks by advertising on social media, face to face, referrals as well as other low cost marketing techniques and most of the people are very happy that we found them or they found us! 
Currently there are on about 40,000 agents worldwide. This means that you are in a great place at a great time! If you are into helping others with a positive attitude and have a desire to truly impact the lives of others in a positive way, get in touch with me and let's discuss this further. It only costs a new client  one time set up fee of $99 plus their monthly fee of $89 to get started. Yes, only $188 to get their worries and fears taken away and a new start. To become an agent is only $100 on top of that, $288, then $89 per month until you have assisted a minimum of 5 people, then your monthly fee is waived as long as there are at least 5 sponsored people in your down line.  So if you have a positive upbeat personality and a burning desire to help others, join me today on my crusade to change the lives of 1000 people by the month of June 2020! You will be well compensated with a residual income, enormous bonuses, the possibility of a paid for Mercedes, Bentley or BMW, a mortgage free home and so much more! Be willing to help others get what they want and your wants are already sealed for success! I am seeking to work one on one with 5 agents who want to succeed! If you like what you see so far and are ready to join, go to  
https//:creditconnections.co
to see a brief video about the need of our services and how we assist and change peoples lives. Then feel free to call me or connect with me via MLM Gateway, my preferred  point of contact and let's talk. Perhaps you offer a service that would go hand in hand with mine! I am open to creating a suite of self empowerment services and would love to see what you offer as well. 
---
---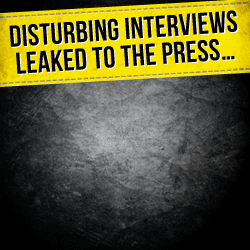 Member Ad
Real Time MLM Leads
Highest Converting MLM Leads Delivered in Real-Time. Talk to people who just expressed interest in a home based business!
---
Support
Privacy Policy
Affiliate Terms
Terms of Use
Testimonials