Why would you pay $9.99 monthly fee to belong to a Network Marketing program?
That was my question at first when I looked at this new company.
At the risk of using that overused term "Industry Disruptor" here is a company that has been watching the "Network Marketing Industry" and observing how many of the major players in the industry are experiencing plummeting sales, while other retail businesses such as Costco, that are a membership-based retailer are enjoying steady upward growth.
Now it doesn't take a genius to realize that people are willing to pay a membership fee if they can save money on the cost of the products, and that is something Costco does well.
Most members save more than they pay for their annual membership, especially when you include the annual rebates.
In comparison, Network Marketing companies, sell overpriced, high-quality products. In most cases 2 to 3 more than a normal retail prices. And 95% of their Network Members spend more than they ever earn, a lot more!
This has been the norm for years in this industry and that lure of the promise of building a profitable business is what made this system work.
Well, that system is broken and that is why many of the major Network Marketing Companies have seen a steady decline in sales over the last few.
Recognizing this, has made a new company rethink and even reinvent the industry.
First and foremost, they slashed their high-quality products prices, here's a couple of examples:
• Bio-Active Complete Multi-Vitamin for Men – Member price $9.95 Wow, I pay more than that in Walmart!
• 750mg CBD oil - Member price $18.00 Yes you didn't misread this, and it is of the highest quality.
• Healthy Organic Weight Management Coffee with Mushrooms 6.1 oz (172.5g) – Member price $17.95
This is just a small example of the savings, so just like Costco you can easily save more than the cost of the membership fee!
But there's more, because as with other Network Marketing programs you can build a very profitable business, especially if you seize the opportunity by joining early and ahead of all your business associates, family, and friends.
By the way, you will be only too happy to show this to your family and friends that already buy online to save money, and believe me, they won't laugh at you when they see these prices!
It will be very easy to build this business, with all the tools including your own capture page, back-office and retail website pages included with the membership.
Click below to be placed in the free "Powerline" and to watch an easy to understand video explaining the whole program.
https://www.livegoodtour.com/RichardJRose
If you think you are too busy to build another program, just join for a "free temporary position" and let the "Powerline" build your business, while you enjoy savings on products you are already buying elsewhere.
Always happy to hear your thoughts.
Richard
Richard J Rose
Email: richard@officemail.biz
Text: 403-635-8333
---
---
No comments yet
---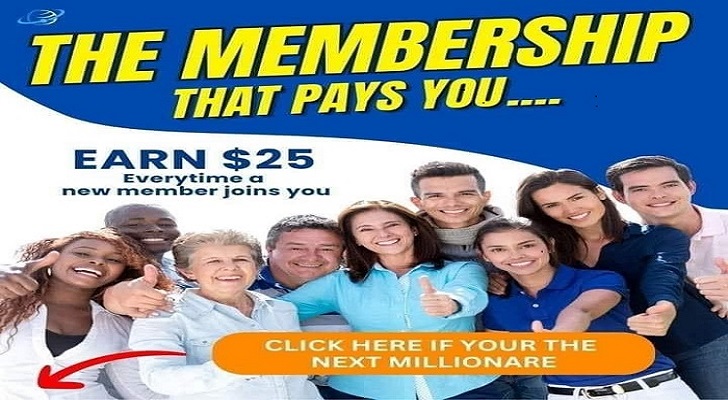 Member Ad
WIN BIG FOR LESS!
Would you like to get 80% to 90% OFF those items on your bucket listor bring in Record Sales for your unique and premium products?How about earning a Full-Time Income from anywhere in the world!
---
Support
Privacy Policy
Affiliate Terms
Terms of Use
Testimonials