Tupperware
Come join my Tupperware company
https://recruit2.tupperware.com/selfregistration/consultant/confirm/80000935857/en_US
Joining Tupperware
First off, if you're researching different companies to join and Tupperware has made your short list, Welcome! We'll be discussing everything you'll need to know so that you can make an informed decision about deciding to become a Tupperware Representative. The most basic questions are answered on the Join page, but here we'll be going a little more in-depth. We will be covering your new Representative kit, the Confident Start Program, Tupperware policies, Representatives discounts, quotas, and incentive programs. If you have a question about anything not covered, or desire more details, please leave a comment and I'll do my best to answer for you.
New Representatives Sign Up
There are a few options when if comes to signing up with Tupperware. You can sign up on any Representative's Tupperware page by clicking on the "Join Us" button, and filling out the required information. Under this option (as of right now, to the best of my knowledge) you will be charged the full join price of $60 plus tax for the Summer 2020 Kit or $15 plus tax for the Virtual Kit.
The Tupperware Kit
Interested in learning more about what comes in the kit? Hop on over to this post for an in depth review of each item.
The Say Yes Offer
The "Say Yes" offer changes at the start of each sales month. It is basically a "Thank You" bonus item for joining. For instance, I have seen Tupperware offer the Stack Cooker (which retails for $114.00) for $25.00 when you registered as a new Representative. The bonus item changes every month and we don't find out what the item is, or at the price it will be made available, until the day it starts. Occasionally, very rarely, they will give you the Say Yes offer for free during the first week. This usually happens 2, maybe 3 times a year, so if you hear a Rep talking very enthusiastically about getting an item for free if you sign up with them, that's why.
Tupperware also offers you an "Extra" incentive for signing up, which is a second bonus item (again, at a drastically reduced price) when you submit a standard party before the end of your sign-up month. A standard party is $600 in sales.
Representatives who register new Reps are also eligible to purchase the Say Yes offer and the Extra offer (if the new Rep qualified) at the same discounted price. The items that are offered are intended to help familiarize you with the different products Tupperware has to offer as you start your new business.
The Confident Start Program
You're automatically enrolled in the Confident Start Program after submitting your first order OR on your 31st day as a Rep (whichever comes first). You'll have 13 WEEKS to meet the program goals. Not everyone will complete the program goals, and others will achieve them in less than the allotted maximum time. The Confident Start program allows you to earn free Tupperware products to help support and build your new business.
Commission
You will receive a commission of 25%. When you submit a party order, you keep 25% of the party retail, less the cost of any Sales Aids and Bonus Items (including shipping), and any applicable costs for and taxes on the Host's gifts.
A standard party is considered $600 in sales. For each standard party you hold and submit, you will be earning a commission of $150
When you submit 3+ standard parties* ($1,800+ total) in a sales month, you will earn a 5% monthly bonus on your total personal sales.
When you submit 8+ standard personal parties ($4,800+ total) to receive a 10% bonus that month on your total personal sales.
You can receive your commission and any applicable bonuses by mailed check, or you can sign up with a Tupperware card and have it deposited into your banking account. This payment is issued on the third Monday after the end of the sales month. You will only receive a payment from Tupperware if your submitted orders contained credit cards or if purchases were made through your online storefront. Because Tupperware allows you to accept cash (some Reps also accept checks) for customer orders, you receive that portion of your commission upfront.
Representatives Discounts
Yes, as a Rep you do receive a product discount. You receive 25% off items you purchase for yourself, which is equal to the amount of commission you would have earned had it been purchased by a customer.
Each month you also receive a list of items from the monthly brochure that you are able to purchase at a discount of 35%. The 35% discount is intended to help you expand your Tupperware collection which may then be used for demonstrations or personal use. In order to be eligible for the 35% discount, you must be labeled as an "active" Rep. To be an active Rep you must have a minimum of $350 in sales in a rolling 4-month period. This is the equivalent of selling $88 each month.
Tupperware charges everyone for tax and shipping, as a Rep you will NOT receive a discount on either. Your discount is for the purchased item only.
Your Monthly Quota
Other than maintaining $350 in sales in a rolling 4-month period in order to be an active Rep and eligible for the 35% discount on select items, there are none. You could do one standard party ($600) every 3 months and be good. Once you hit your rolling 4-month period of less than $350 in sales, you become listed as an "inactive" Rep. After 8 months, if you have not submitted any sales, you are no longer a registered Tupperware Rep. If you were to decide to sell again, you would need to re-register as a new Rep. If you have become inactive, but are still a registered Rep, you would need to submit $350 cumulative during your 8-month inactive period to become active once again.
When you become inactive, you lose your ranking and any down-line you have will be transitioned to the person directly above you in your organization. You do not regain these should you decide to start selling again, you would be starting all over again from scratch, and working your way back up.
Like I said above, your goal is to hit at least $88 in sales each month. If you are joining Tupperware with the intent to work it as a full time, or even part time business, then this will not be a concern for you. Because if you are truly working this business $350 will be considered a slow week. If you are joining for the discount so that you can outfit your kitchen, you can easily budget out your wish list to $88 each month and decide afterwards if you would like to pursue Tupperware as a business or simply lapse into inactive status.
Tupperware Parties
Tupperware parties can take place in the home, online, or through catalog parties.
The Home Party is your traditional Tupperware party, where you set up and demonstrate items for purchase within the Hosts home.
An Online Party usually takes place as an event or in a private group you create on Facebook.
A Catalog Party is where you provide the host with catalogs, brochures, and order forms. They collect the orders and return for you to submit.
There is no right or wrong way to host a Tupperware party, all three options are acceptable. While most Reps have a preference for one type of party, they usually allow their Host to decide what would work best for them. However if circumstances do not allow you to travel for Home Parties, you may certainly specialize in Online or Catalog Parties.
Incentive Programs
Representatives who have completed the Confident Start Program, or have been an active Rep for 14-weeks or more, are eligible for weekly incentives. These are usually exclusive Tupperware items that are only made available to Reps, either for free or for a minimal charge, when certain sales goals for the week are met. No Rep is required
---
---
No comments yet
---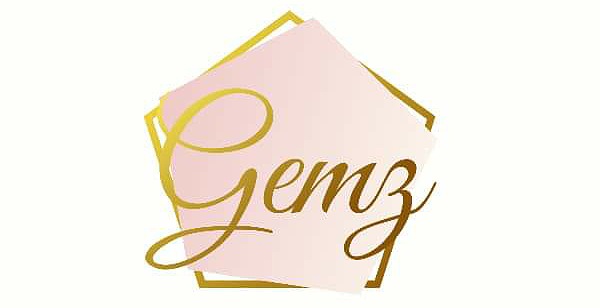 Member Ad
Help Restore Financial Futures
People need help restoring their financial future today. You can help them by providing financial services that help eliminate debt, bill reduction, credit restoration, tax minimization and much more.
---
Support
Privacy Policy
Affiliate Terms
Terms of Use
Testimonials