I was in two MLM's over 12 years
Yes I was in a major vitamin and health products company for 2 years. Then I joined a greeting card service for 10 years. Never made enough money to even coming close to breaking even. Never even had a downline, even though I bought every book about building one. Got out of those businesses just a save my marriage Then I went to work for a hospital and I still was not happy. I always loved MLM, network marketing or whatever you want to call it and I always thought isn't there a brick and mortar type business with that format. Well I looked for something better and answered an ad for a Public Adjuster and had no idea what that even was and just figured my MLM days were over. The ad said you inspect damage to the home, like roof damage or leaks, or smoke damage etc. take some pictures and do some paperwork with the homeowner then send it in to the company then the company sends out the adjuster to do all the estimating of the damage and for a $5000 damage claim you can make $350 and a $10,000 claim you can make $700 and it takes about 2 to 3 hours work. So I went to the presentation and was told I didn't have to climb on roofs or crawl under buildings. I'm 60 now and that is for the younger folks. I thought wow it does not take much damage to add up to $5000 so that would actually be a small claim. Well the job presentation continued and all of a sudden they said if you write 15 claims you get a promotion and if you bring in as many people as you want into the business you will make a percentage of their claims. That was it I signed up the next day, because they don't let you sign up that night. Well the gentlemen that signed me up, made more money on my first 3 claims then I made total in 12 years combined in those two mlm's. I love this business I wrote 35 claims to date, 2 years and my largest claim is over $60,000 and I have five people on my team. We have offices in 16 states and I can work anywhere I'm licensed in . I'm currently in PA and MD. We have teams of people that go south to the hurricane and tornado areas. I felt I wasn't seasoned enough to do that yet but I will this year if there is a need for me. We always have fun contests and trips to win. It's the best thing that's ever happened to me. I love helping people and get paid well to do it.
---
---
No comments yet
---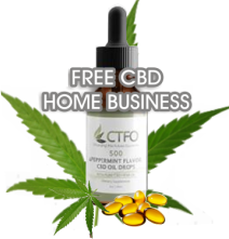 Member Ad
Real Time MLM Leads
Highest Converting MLM Leads Delivered in Real-Time. Talk to people who just expressed interest in a home based business!
---
Support
Privacy Policy
Terms of Use
Testimonials