Looking for 15 new team memebers!
Good Morning!
I am looking to add 15 people to my team!
Do you want to build a team and business with the full support of a team? A team that will be available to help at all hours of the day? Help you close those deals, present your information to your leads at the highest quality, and motivate you to go to the next level!
It will provide you with closing experience and general experience on marketing and selling.
The service offered is an online shopping club that provides 50% commission. It is a low stress, high residual, way to earn money while earning experience. We have over 600 products in the Health and Wellness industry! All are eco friendly, green products! Plant based proteins! No harsh chemicals!

Did you know most people dont actually realize that most of the products they have under their kitchen sink are severely harmful! Chemicals like ammonia and bleach! Which when combined create a vapor that will damage your airways and can kill you! Get rid of those harsh chemicals with a natural eco friendly product!
It also includes a full training setup and a team! We are here to help you with the training, full support, and your business! We have an exclusive whatsapp that is there to ask questions as they arise!
Our compensation plan is unreal!
50% commission on all your sales and 50% of all purchases on that customer for their first 3 months! 20% after the 3 months! So you see how this can build quickly to give you a perfect residual income that can give you the freedom that your desire! On top of that the company provides bonuses for every single one of their advancements including a mentorship bonus for helping your team move up in the business as well!
Our team consists of over 100 people in less than 30 days! Have you always wanted to start your business and have the success to show and share to the world?

Here is my facebook link! Send me a message and lets get started today!
As you can see, this is my personal link! Not my business page, not my business group. A DIRECT contact to me! I will show you the way to the top and walk with you until you are able to sprint on your own! And even than I will be here to help you back up if that is needed! No one left behind!

https://www.facebook.com/timmy.mchaffie/

---
---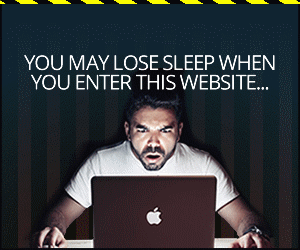 Member Ad
https://www.mohininetwork.com/
Bérbeadást és csapatépítést ösztönző program. A termék a világ egyik legrugalmasabb forex robotprogramja! Bármely irányba képes kereskedni! 8 féle tőkevédelem! 110000 beállítási lehetőség!
---
Support
Privacy Policy
Affiliate Terms
Terms of Use
Testimonials