Independent Consultants and Customers Needed to Grow the Business
Hello,
I am looking for customers for my Energy Business (Gas, Electricity, Solar Panel) with no fees to join and switch. As a customer, you can benefit with at least 15-30% savings from your current provider. To become an Independent Consultant, 103 US/CAD are required to start the business. This business has just opened in Alberta, Canada and Japan last 2017 but has started in the US for over 13 years. Some states become licensed are the following: CT, DC, DE, IL, IN, MA, MD, ME, NH, NJ, NY, OH, PA, RI, TX & VA With service in CA. (DC #GA11-8-6, MD #1R-1992, MD #1R-1993, NJ #GSL-0110, NJ #ESL-0111, TX #10117). This company was named #1 Fastest-Growing Private Company in America by Inc. magazine in 2010, and we continue to pick up steam as the fastest-growing company in the retail energy sector today. Becoming a consultant, you can even earn residual income for life and free energy. This kind of business is recession-proff and not affected by any layoffs.
You can view the rates here: https://renzl.myambit.com - for US Customers and Consultants
https://renzl.myambit.ca - for Canada Customers and Consultants
https://renzl.myambit.jp - for Japan Customers and Consulants
Note:
For Customers, just click Join Ambit
For Independent Consultants, just click Start a Business
(You may also view all three (3) videos for business presentation)
Further, I am looking on expanding my health and wellness business where you can also earn potential income. Register for only 20 US/CAD. Melaleuca has been in the business since 1985 with the vision of bringing healthy, natural, environmentally safe products to consumers via word of mouth. Consumers are going to buy certain products the traditional way but by replacing the current products at home with the same type of product at a lot of savings of over 40 to 60%, with partnership of 300 retailer stores.
Becoming a Preferred Customer, you can enjoy the 120 dollars just by watching the videos of different products of Melaleuca to be redeemed on the 2nd Month to 5th Month, on 6th month you will have rebates of 18% from purchased value.
Looking forward for a business partnership with you.
Thanks and Regards!
Leizl
---
---
No comments yet
---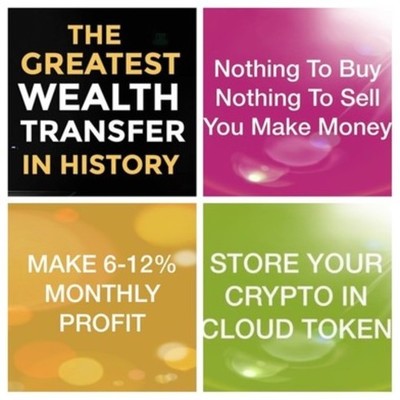 ---
Support
Privacy Policy
Terms of Use
Testimonials