Grow Your MLM Team with a Team Advertising CO-OP
Today, I'd like to take a few minutes and discuss what I believe is the easiest way to help your MLM Team. Please know that network marketing is a team sport. Success in network marketing boils down to a lot of people each doing a little bit, not one person doing a lot.
While I believe that training and motivating your team is vitally important, I also know that the easiest way to help your MLM Team is to do an advertising CO-OP. This is when people pool their money together to buy large amounts of advertising, and then share the leads and signups that come in from that advertising.
In most cases, one person manages the CO-OP. They are the facilitator. They collect everyone's money, buy the advertising, distribute the leads, etc. This person should be trustworthy and know what they are doing when it comes to marketing, advertising and lead generation.
As the leads and sign ups come in, they are distributed among the participants, based upon the number of shares that were purchased. For example, if Joe purchased four shares and Mary purchased one share in the CO-OP, Joe would get four time the number of leads that Mary does.
Why Do an MLM Advertising CO-OP?
The number one reason to do an advertising CO-OP for your team is because most people stink at lead generation, selling and sponsoring. The average person struggles to sign up even one person.
If you can develop a simple system to help your people get leads and signups, a few things will happen. First off, more people will make some money, which will lead to more duplication and higher retention. Another thing that will happen is your team will grow exponentially.
It will also create a ton of excitement in your team, because you will have something to offer the average person.
How to Do an Advertising CO-OP
Here are some simple steps and tips to follow if you want to run a successful advertising CO-OP.
1. Pick the person to run the CO-OP (they should be experienced and trustworthy).
2. Determine the rules and terms for the CO-OP (will the people get leads, sign ups, etc.).
3. Publish the rules and terms so there are no unpleasant surprises or unrealistic expectations.
4. Share the CO-OP with people on your team. Promote it ahead of time so you can great some excitement and genuine interest.
5. Have a start and stop date for the CO-OP (normally 2 to 4 weeks).
6. Collect the money for the CO-OP.
7. Buy the ads.
8. Distribute the leads and signups as they come in (ideally use a rotator to automate this).
9. Make sure your team has simple s and instructions on what to do with the leads and signups they get.
10. Schedule the next CO-OP before this one ends and start promoting it to your team (have members in the current CO-OP leave testimonials so others can see their results and progress).
What I Do
I run a CO-OP for my own team every two weeks. Our company offers a free signup process. I offer shares ranging from $25 to $300. People buy the number of shares they can afford. I try to offer something for people on big and small budgets.
In most cases, my team members end up with 8 to 12 sign ups from each $25 share, and sometimes much more than that.
I use a rotator. Each CO-OP participant's link is added to the rotator. When I sell the shares, they are guaranteed so many clicks to their website, not a certain number of signups (since I can't track or guarantee that).
The CO-OP has worked very well for me and has created explosive growth in my business.
Final Thoughts
In conclusion, this is my best advice on the easiest way to help your MLM Team. I hope you will take this advice to heart and start a CO-OP for your own team. What are your thoughts? Leave a comment or reply and let me know what you think.

About the Author
Chuck resides in Florida. He's been involved with MLM since 2002. He's currently a top rep and top recruiter in his company. You can visit his blog to learn more about Running Your Own MLM Advertising CO-OP or discover How to Get Leads with Classified Ads.
---
---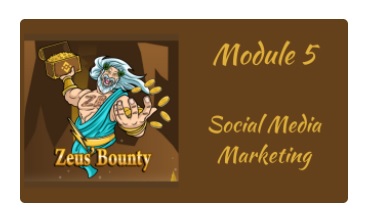 ---
Support
Privacy Policy
Affiliate Terms
Terms of Use
Testimonials