Get healthier, stay healthier and pay it forward.
Almost 70% of American adults are considered either overweight or obese.
Almost 36% of American adults are considered obese and almost 7% are considered to be extremely obese.
And almost 75% of men are considered either overweight or obese.
What are the implications and possible side effects of being overweight obese? According to the National Heart, Lung and Blood Institute the possible side effects of obesity are as follows:.
Coronary Heart Disease

High Blood Pressure

Stroke

Type 2 Diabetes

Abnormal Blood Fats

Metabolic Syndrome

Cancer

Osteoarthritis

Sleep Apnea

Obesity Hypoventilation Syndrome

Reproductive Problems

Gallstones
What are some of the costs associated with being overweight and obese?
According to research conducted at Lehigh University, it is estimate that obese men spend an additional $1,152 in hospital and prescription drugs. As bad as that may appear it is nearly one-third of what obese women spend annually. Obese women are estimated to spend an extra $3,613 annually.
In addition to the numbers above, data compiled from 9.852 men (with an average BMI of 28) and 13,837 women (with an average BMI of 27) aged 20-64, and included 28 percent considered obese, the same researchers determined that costs among the uninsured was substantially higher. The average for the uninsured was $3,271 per person compared with $512 for the non-obese person.
The problem of obesity has been on the rise since 1960 and in fact has climbed 34%.
Not everything is doom and gloom. Overweight and obesity can be managed and reversed. With proper nutrition and physical activity we can tackle this increasing burden on our health, our wallet and healthcare industry and society as a whole.
The emphasis is on proper nutrition, it isn't just a matter of consuming fewer calories than we expend. It is understanding the role the body plays in regulating itself and providing the nutrition that encourages lean muscle growth (muscle burns calories) and understanding the calories one needs to maintain BMR and healthy weight loss.
For more information on how to determine your BMR, BMI and other calculators to determine your current status you can go here. calculators to help determine BMR, BMI and other fitness indicators
Caloric restriction without proper nutrition is setting oneself up for failure and the dreaded "rebound" effect of dieting.
For more information on the proper nutrition and to view what other's have accomplished go here Click Here
Thank you for taking the time to read this announcement and I hope you found it informative. If you are anyone you love needs support and guidance for proper, nutritional supported weight loss please connect with me.
All the best,
Brad
---
No comments yet
---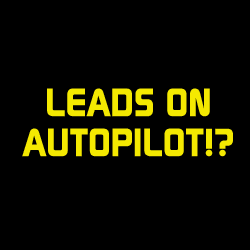 Member Ad
New6FigureBusinessOpportunity!
NEW BUSINESS JUST LAUNCHED!https://limitlessfreedom.lpages.co/angela/- NEW BUSINESS JUST LAUNCHED AND IS ALREADY GOING VIRAL- SUPER SIMPLE. AND ON AUTO PILOT
---
Support
Privacy Policy
Affiliate Terms
Terms of Use
Testimonials