Get In On The Ground Floor Of A Game Changer for All Network Marketers
100% Debt Free. Vida Divina is launching in 10 Countries initially which are (USA, Mexico, Panama, El Salvador, Columbia, Puerto Rico, Peru, Ecuador, Dominican Republic and Costa Rica and we are currently in the beginning or in the legal clearance process of opening the (UK, Nigeria, Kenya, Philippines, Ghana, Guatemala, Chile, Aruba, Bahamas and Trinidad-Tobago).
Our CEO Armand Puyolt, an 8 Figure Earner and 30 Year Industry Leader and Veteran In the Network Marketing Profession, closed 2015 having earned a Whopping 8 Figure Income. In his former company, he brought premium product ingredients to the market and helped his former company to expand globally, raise their sales to over $100 Million Dollars which pushed them to #1 in the industry where he was also named the Top Income Earner of that company. Armand Puyolt has also formulated the #1 Compensation Plan In The Industry. He is a man of integrity, truth and believes in growing people. You can read his story in May/June Network Marketing Times, to understand who Armand Puyolt is and why he does what he does and why he is about building people. Free to Join Us (limited time only) To Share Our Vision http://www.adivinelifeforyou.com

Some features of the improved #1Compensation Plan are:
A Progressive Fast Start Bonus that scales up at 50% to 70% depending on your rank

Earn Extra Fast Start Bonus According To Your Rank

A 50% Fast Start Bonus based upon the Dollar Amount Value of the Franchise Package.

A 25% Enroller Volume Bonus on all Fast Start Packages

50% Retail Product Markup

7 Generation Uni-level 50% Check Match Bonus.

Volume Does Not Reset if You Are Not Binary Qualified

No Overpriced Products....We Are The Manufacturer

$500 - $5000 Mortgage Bonus

2-week Annual Vacation Bonus

20% Presenter Closing Bonus there is no money exchange this happens in your back office. (Get Rewarded To Help And Build Teams Even If They're Not In Your Downline)

And we Get Paid Weekly on the Fast Start Bonuses, Customer Bonuses and Weekly Bonuses all other Bonuses are paid Monthly
There are so many qualifying bonuses that we can't explain them all here!
We will be licensed to operate in each country because we are not there to only sell products for a brief time but to invest in the communities by purchasing and/or leasing buildings in the many countries. We will then direct ship the Vida Divina products to those countries for distribution. Each country will have new corporate facilities, new jobs and top management leadership that comes from the local professional communities.
We are our own manufacturer and therefore we can keep our cost low and competitive by cutting out the middleman enabling Vida Divina to retain more and provide more in the compensation plan. The Corporate Office also houses testing laboratories and manufactures products for 26 MLM companies, products of which he owns the patents and formulas, packages for Kraft Foods, Johnson & Johnson, Clorox, Clorox 2, Windex and Tide.
The quality Products Will Be Available For the Whole Body in the Industries that are at the top in annual gross sales. We are organic and natural using many ingredients that you may recognize such as Ganoderma Luciden, Chaga, Spirulina, Cordyceps, Mangosteen, Acai Berry and so much more. The product line includes Vitamins, Supplements, Sexual Supplements, Food and Weight Loss, Hot Beverages, Facial Care, Bath and Body, Dental Care, Sports Nutrition, Essential Oils, Homecare, Pet Care, and coming soon Baby Food, we even have toothpaste, liquid vitamin, small line of nutritional shakes for weekend warriors who need help in bulking and recovery, the Shakes will be in such flavors as Latte, Chocolate, Strawberry, Pineapple and Vanilla. Our flagship product will be Factor Divina, a Functional Drink that can be added to most other liquids (mineral & sparkling water, coffee, milk, juice, etc.) we don't make product claims but it has shown to be effective in many health concerns like diabetes, high blood pressure etc. We will have upwards to 250 Products by the end of the year. Ganoderma Luciden is an ingredient that can be found in almost all of our products.
Our CEO Created the #1 Compensation Plan, and That compensation plan created more MILLIONAIRES in record time and this one is far BETTER! The future is unlimited as to what this Compensation Plan Will Do For The World
You Are In The Right Place at the Right Time at the Right Moment
Take advantage of Free(limited time) signup go here at http://www.adivinelifeforyou.com
---
No comments yet
---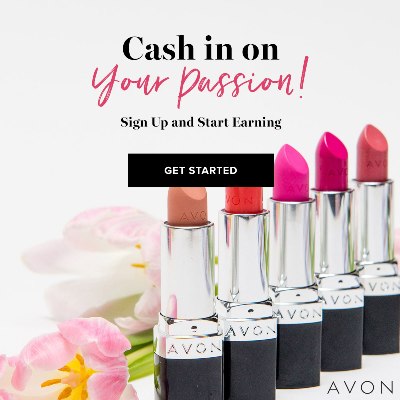 ---
Support
Privacy Policy
Affiliate Terms
Terms of Use
Testimonials