Give Away Free Digital Signage, Free Digital Menus, Free Business TV Streaming -
No Strings Attached.  Free Digital Signage, Free Digital Menus, Free Business TV Streaming to Local Businesses
Who do you know that has a TV in their business?  Bars, Restaurants, Dealerships, Gyms, Doctors, Dentist, Dermatologist....... any business, any group, even schools and universities.
100% Free.  Product Demo
Our Streaming Services are 100% Free
We have a unique opportunity for passionate and committed people who are looking to break into a growing industry with their own business.
Our Video Streaming services is the path to a high-revenue value-driven business of giving away free Streaming Services to local businesses and getting paid to give it away.
We know there are multiple business opportunities available, but WyzeMedia enjoys a major competitive advantage that keeps us growing and operating even during the most challenging times with in-store video streaming that keeps customers engaged, with built in hands free streaming that is always available 24/7/365
Top Reasons to Invest in Yourself and WyzeMedia
Our Streaming Services are 100% Free Imagine getting paid to "give away" streaming services to your business customers. We don't charge a dime, not even a shipping or install fee. We are truly 100% Free to your business customers and we will pay you to give it away and then reward your business customers for keeping their TVs on!
Always in Demand With 75% of Americans using some sort of video streaming, there will always be a demand for video streaming and in store entertainment. Customers Expect it
Hi-Tech Proven Business Model WyzeMedia innovative use of streaming and marketing technology keeps costs down and makes it easy to offer it to businesses as a Free value added service
A Customer-First Approach We believe in making streaming services easy. The in-business customer entertainment experience should be fun and a place where customers can find quality and engaging entertainment
Expertise & Support No technical background necessary. We provide comprehensive, ongoing training, tools and techniques to run your business
No Inventory to Purchase We handle it all, no inventory to buy
Low Upfront Investment $0 - $100 - $300
WyzeMedia the future of FREE TV (and get paid to give it away)
---
---
No comments yet
---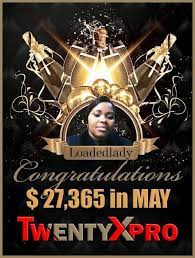 Member Ad
LiveGood - One of A Kind
Top quality Health & Wellness products - with more products to come! Become a MEMBER for ONLY 9.95/month!Become an AFFILIATE for a ONE TIME Payment of ONLY $40 and Get Paid 6 Ways!
---
Support
Privacy Policy
Affiliate Terms
Terms of Use
Testimonials