Isagenix: Solutions for Life-Long Health, Wealth and Beauty
Hi my name is Anabela and I would like to share why I choose Isagenix. I started with Isagenix in 2003 which was their first year in business and only had literally 9 products. I am a certified Personal Trainer and Nutrition Consultant and now studying Naturopathy and quality products are extremely important for myself and especially when helping my clients. I was never strong on supplements because I really believed in the power of food but after learning about our polluted air, tainted water, and nutritionally bankrupt food supply which are wreaking havoc on us mentally and physically-compromising our health and threatening the potential for a long, healthy life I realized food alone is not enough. After facing my own challenges I decided to give Isagenix a try and after 9 days I was honestly impressed with how simple and effective the program worked.
New to network marketing and loved the concept of working for myself without having a huge investment sounded great. My only problem was that although Isagenix was amazing, it was new, I was a skeptic and was more comfortable joining a more established company. From 2003 -2013 I explored over 10 companies and I just never felt completely satisfied with product quality. In 2013 I decided to call my original upline with Isagenix who had grown so much with the company and OMG! what an explosion of products since 2002!
After going through the company NO Compromise product policy, knowing that the co-founders have been with other MLM companies in the past and understand what it's like to walk in my shoes, Isagenix is science-based... They employ more than 30 full-time scientists to lead the industry by developing breakthrough innovations that make Isagenix brand truly unique. Research and Science: Isagenix research and science is responsible for spearheading clinical research on Isagenix products, reviewing evidence-based literature to substantiate product structure function claims and contributing innovative ideas for product development. I can go on and on..... They are amazing!
It comes down to your health and how much do you value it? I invest $50/weekly $200/monthly on products that I believe help prevent my body from deteriorating and age healthily in our environment today. As our health erodes, we feel overwhelmed and stressed, often lacking the energy to perform daily tasks. Toxic living hinders every aspect of our lives, ultimately jeopardizing the relationships we cherish most. Our toxic environment and poor nutrition deprive us of the life of vitality and happiness we deserve. What I found with Isagenix was and still is an abundance of energy, a bounce in my step, clarity, better sleep, faster recovery after a workout. Th balance between whole foods and proper supplementation to keep our body more alkalized and less acidic for better health. It's not about living on shakes!! The meal replacement shakes are easy, fast and convenient especially during cleanse days not to shock the body with whole foods and be too hard on digestive system however, people who prefer whole foods only the program will still work.
To me the 3 must have products everday that will change your life is :
1) Cleanse for life: http://totalbodysense.isagenix.com/en-CA/products/categories/individual-items/cleanse-for-life
2) Ionix Supreme: http://totalbodysense.isagenix.com/en-CA/products/categories/individual-items/ionix-supreme
3) Product B: http://totalbodysense.isagenix.com/en-CA/products/categories/individual-items/product-b
A healthier life full of happiness, vitality, and financial opportunity all made possible with Isagenix

---
No comments yet
---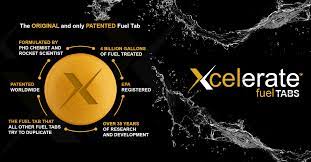 Member Ad
Learn and Earn
Have you ever felt like you were meant for more?What if there was a way for you to build a better life & experience more happiness & fulfillment?
---
Support
Privacy Policy
Affiliate Terms
Terms of Use
Testimonials