Leaders wanted! Join with me!
You've always heard stories about Amway that were good or bad. Times like these, we need hope. Then we search for hope. But, when the opportunity is there to actually do something, we experience fear and doubt. Is it that you hate selling? Or hate anything that is related to network marketing (multi-level marketing)?
Let those doubts leave you and let fear be opposed! Amway has high standards and high quality for their products. As an Independent Business Associate, you are a retailer of these high in-demand products. Amway has been around for over 50 years. They took Nutrilite and marketed the best way possible.
Although, traditional MLM companies have been despised or celebrated; what I feel we must take from tradition is that the system works. We can enhance the network marketing system by using the Internet and beyond, however, MLM works! It is just like affiliate marketing because a tree needs its branches to grow.
By linking with my focused team, you will get the support you need. Any questions will be answered ASAP. There will be solutions and you will not be left in the air. Believe me that I have been a doubter or worse, a non-believer of MLM until I tried running my own business and dabbled in affiliate marketing.
Amway gives you your own e-commerce website when you join. You can buy products to resell or to have for yourself. There are great products like the body care product called Artistry for men and high-quality sports nutrition. By the way, you can buy these Amway products and more here! 
You can also join Amway by clicking the link on the top called "Register". Make sure you change the language to English since it defaults to Spanish (I serve Spanish speaking customers mainly). Once you click on "Register", you will be directed to either become a client or IBO (Independent Business Owner) of Amway.
Finally, you can follow me on Facebook. I am real. I don't just talk about network marketing or politics. I focus on my personal opinions of the day. I will always tell it like it is. Raw and uncut!
Thank you for your time in reading this. Please contact me for more information or questions.
---
---
No comments yet
---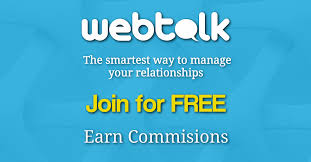 Member Ad
Join the top CTFO team
Worldwide online CBD opportunity that is proven to generate multiple levels of income. Get trained by digital marketing experts to achieve your goals
---
Support
Privacy Policy
Affiliate Terms
Terms of Use
Testimonials