Why can't you recruit ANYONE into your business?
Your efforts to recruit to your business are failing.
You thought that coming here would mean that you would have people beating down your down to be a part of your business. It didn't happen. Do you really have a business or even a product they haven't seen a whole bunch of times already? Are you just spinning your wheels with no progress whatsoever? Not only that, but your income from your business isn't keeping up with inflation. The vast majority of businesses offer lotions, potions, and powders. They are not designed to withstand times like we are in. Right now, people are struggling just to put food on the table, which means they are not at all interested in an awesome weight loss shake, an essential oil to make their house smell nice or any of the other products that are reserved for when people have disposable income, they are basically "luxury" products. You probably noticed that stores like Walmart, Target and Amazon are not doing well. The reason is sales for non-consumables like TVs, computers, electronics, toys, phones, cameras etc., has cratered. The fact of the matter is that the basic necessities, consumables...the things we use and run out of every single day, are still selling and they ALWAYS WILL!. Would you like to grab a piece of the cake? Would you be good with earning monthly residuals for as long as people continue to buy their basic necessities, which is their whole lives?
That's what we're doing! The foundation of our business is everyone's everyday necessities. And our foundation is ROCK SOLID! It's not status quo or "keeping up" with the times, it's growing immensely! How are we accomplishing this, it seems impossible in this economy? It's really very simple...we have the basic necessities and we can generate leads very easily. We generate highly motivated leads for those that qualify. And we do it at no charge to those who are motivated and can demonstrate the ability to close them.
We are working, so if there is a catch, that is it. We work. Most put in about 20 hours per week and are dedicated to building their business. If you are an experienced professional and you can do that, we want you. There is no purchasing, storing or handling of inventory and there is no investment. This is a huge opportunity to join the #1 team in North America. We'll have you trained in less than 2 hours and ready to hit the ground running. This does require you to have a sincere belief that good old fashioned American made products from a family owned company is a better choice than making the richest people on earth even richer by selling us junk products made mainly in China.
We are doing two group informational Zooms next week. If you'd rather do a one on one with us, just email me at patriotswitch1@gmail.com . Time is of the essence!! We have one project running with another to start very soon. Qualified leads are being generated right now! North America based only, with US preferred. Prior network marketing experience is a must! Only the well-qualified will be offered the opportunity to join our team. If this sounds like you, then show up and get the info. This could be a life-changing decision for you.
Register for one of the informational Zooms we're having on Monday, November 7 and get the details.
When: Nov 7, 2022 03:00 PM Eastern Time (US and Canada)
Register in advance for this meeting:
https://us02web.zoom.us/meeting/register/tZ0rf-CspzMqG9ejVKhpwoGzF32Uf1QCWgeB
When: Nov 7, 2022 09:00 PM Eastern Time (US and Canada)
Register in advance for this meeting:
https://us02web.zoom.us/meeting/register/tZIkcOisqDouG9cLXN3essIgR9HUAGekNDBW
You will receive a confirmation email containing information about joining the meeting after you register.
See ya there!
---
No comments yet
---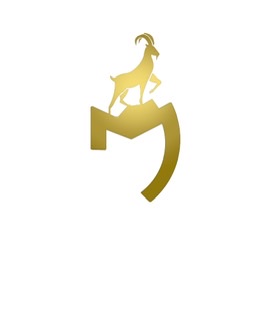 Member Ad
Govt Funding Still Available
The ERTC (Employee retention tax credit) is a refundable payroll tax credit designed to help businesses. The bill was significantly expanded in 2021.
---
Support
Privacy Policy
Affiliate Terms
Terms of Use
Testimonials