Ever Have A Lawyer In Your Pocket?
What a relief that would feel like if we all could have a lawyer in our pockets! Let's face it, lawyers are hard to come by at their high hourly costs and most of the time people have an unexpected need for an attorney...when? When they just don't have the money! I've heard of people who had to use their mortgage payment, borrow from family or friends or take out loans just to pay for an attorney. So after the issue is over, it really isn't because they have to now find a way to pay back what they borrowed or catch up on those bills they delayed. Now what about those people who don't have anyone to borrow from or can't get a loan or are doing poorly financially? What happens to them?
Legal issues are a part of life. Even the littlest situation can be a legal issue. For example, have you ever signed a contract? We all have because we all have purchased a cell phone, maybe joined a gym, bought a car and so many other examples. We are asked to sign a contract and we always do but have you ever read what you signed? Not many do. There are so many phrases, details and implications in a contract that the average person doesn't understand but signs anyway. I mean what could be wrong with a cell phone contract? Plenty!
Do you have a will? 70% of Americans do not have a will. Why? Two reasons. Number 1, most are uncomfortable dealing with final paperwork. They don't want to accept the reality that death is...a reality. They think if they ignore it, it will go away. But it won't. So it's best to have everything in order to avoid major problems after you're gone. In many cases, the grieving family is left with the burden of unaddressed issues that a will can easily take care of. Reason number 2 is that a will is expensive. Wills can go from $500 or more and up. That's for the initial will. If you need to update it, you have to pay again.
Do you see why having a lawyer in your pocket is a good thing?
I'd like to introduce you to LegalShield...the law firm in your pocket. What if you could pick up the phone, speak to an experienced attorney about any issue - unlimited issues - and never have to worry about paying a bill, would you make that call? That's LegalShield and that's powerful.
For one small monthly payment, you will have access to a law firm with lawyers that specialize in whatever your issue is...regardless if it is trivial or traumatic. As a member, you can have your will done at no additional cost and updated every year...no additional cost.
There is also a lucrative business opportunity attached to this service so if you like helping people, making money and having fun, consider becoming a LegalShield associate. As an associate, you can help people get a law firm in their pocket. Here's a video that will introduce you to LegalShield's opportunity...http://pressplayfreedom.com/
For more information, visit my site @ www.tlovelace.legalshieldassociate.com
---
---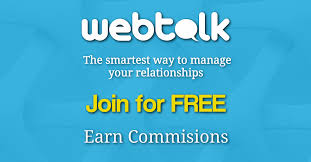 ---
Support
Privacy Policy
Affiliate Terms
Terms of Use
Testimonials