How To Make Your Goals Easy To Reach
Good morning. Once again, I'm out here in roughly the middle of northern Nevada, give or take, at the junction of the 6 and the 360. Just in case you want to look that up on the map.
I've just been up for a little while getting ready to take off on the rest of my leg back to Reno, and I was remembering what I was talking about yesterday. The setting a goal of the action rather than the result. Because one of the key things to getting things done is to not be married to the result.
In other words, you do something, and it doesn't turn out exactly as you had planned. Whatever. You just try something else.
I know that I had challenges with this for a long time. Because I expect things to work for me, and I've been pretty lucky with a lot of things in my life. And business just does not work that way.
One time someone said, "The worst thing that can happen to you is if something works out perfectly because then you don't know what to do."
Of course, you're going to keep doing what you did for as long as it lasts, but you'll spend forever trying to figure out how you nailed it. And a lot of times you're just there at the right time, at the right moment, with the right message. And when you get that it's great, but that's not what happens most of the time.
The main topic, I think I said something about if you're in a network marketing company and you're going to go talk to a hundred people. And it doesn't have to be network marketing, it could be any product that you have that you're selling. I know a lot of people are into the informational products, which is a great niche. I mean it's like an over niche. Informational products... and then you've got a bazillion niches under that.
But using that example of contacting a hundred people in a month and you figure that's what's going to give you the results that you're after. To replace your income within a year. You have to figure out how many people you have to talk to, and it's roughly three to four a day. I don't know how you talk to a fractional person, but it's three or four people a day.
A lot of times it's not going to be a good idea to simply say, "I'm going to talk to this many people today." Unless you have a means of contacting people that doesn't involve face to face. Because most of the time you've got a fixed schedule, and you'll be going into certain places at certain times and you'll wear that out the first month. Talking to those people.
But you've got email and Messenger and all these other ways you can contact people. Then it's much easier to look at it from a daily perspective on an ongoing basis.
So take the time to work out how many people you've got to contact and then begin to contact them. And as you go along, the law of large numbers will start to take over. You'll see a pattern of how many people you have to contact to get a certain result. And then you'll know, going forward what you have to do to sustain it.
That's the main idea.
Consistent action on a performance goal. No, an action goal. What you do, not what you expect to happen after you do it. And as you go, you can refine that.
Once you get your numbers, then it's easy to predict how much money you'll be able to make in a given amount of time and start to tweak the conversions and stuff like that to make yourself more effective.
That's what I got for today. I hope you're having a beautiful day just like this, wherever you are because it is awesome out here.
I'll see you tomorrow. I'm out.
---
---
No comments yet
---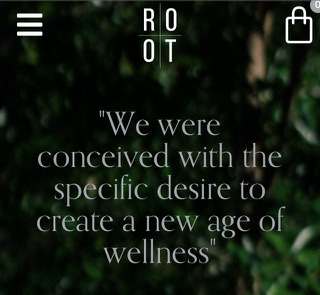 Member Ad
U.S. ONLY - VIRTUAL AGENTS
VIRTUAL LIFE INSURANCE AGENTS NEEDED. Work from the comfort of your home P/T or F/T. Licensed agents preferred. Will train those interested in becoming licensed. SERIOUS INQUIRIES ONLY! CLICK LINK.
---
Support
Privacy Policy
Affiliate Terms
Terms of Use
Testimonials