CMB 1.2% daily ROI 7 days a week
Coin Market Bull (CMB) is a cryptocurrency investment platform that offers investors a Hi ROI.  CMB offers no investment advice, anyone looking into platforms such as CMB should do their own Due Diligence, and only invest funds that they can afford to lose.   Recently, the platform announced a new business initiative that aims to expand its services and reach more investors.  They're goal is to generate at least 1.2% ROI per day 7 days a week.  The proprietary trading BOT that they employ generates thousands of potential trades per minute.  
The new initiative involves will be the the launch of a mobile app (Release date to be announced) this will provide users with access to CMB's trading platform on their mobile devices. The app will be available for both iOS and Android devices and will provide users with a range of features, including real-time view of their back office, deposits, withdrawals and team structure if they decide to share the opportunity with others.  
The mobile app is expected to make it easier for users to access CMB's services on-the-fly, enabling them to make deposits, withdrawals add new members Etc wherever they are. The app will also provide users with push notifications, alerting them to changes in the market and their account performance to deposit, or withdraw earnings..
In addition to the mobile app, CMB also announced plans to expand its educational resources. The platform plans to launch a series of webinars, zoom presentations and other events designed to help members. The educational resources will cover a range of topics, including technical analysis, market psychology, and risk management.  Currently there are 2 weekly zoom presentations hosted by one of the top leaders.
CMB also announced plans to expand its team of analysts and traders. The platform plans to hire additional experts in cryptocurrency trading and mining, enabling it to provide users with even more sophisticated investment advice and team building tips. The expansion of the team is expected to further enhance CMB's ability to generate profits for its users.
Currently CMB only uses two cryptocurrencies on the platform for deposits, and withdrawals.  Bitcoin and USDT ERC20.  the minimum investment is $100 the max is $50,000 take a look at our spread sheet calculator to see where the sweet spot is.                                THE SWEET SPOT Calc
The new business initiative announced by CMB is an exciting development for cryptocurrency traders and investors. The launch of the mobile app and the expansion of educational resources  will make it easier for users to access CMB's services and generate profits in this cryptocurrency niche. The expansion of the team of experts, and leaders is also expected to enhance CMB's ability to provide world class service to it's growing base. 
Overall, the announcement demonstrates CMB's commitment to providing users with the best possible investment experience. By expanding its services, the platform is positioning itself as a leader in the cryptocurrency space, and it is likely to attract even more investors in the future. As the cryptocurrency market continues to grow, platforms like CMB will play an increasingly important role in helping investors navigate the complexities of the market and generate profits.
---
---
No comments yet
---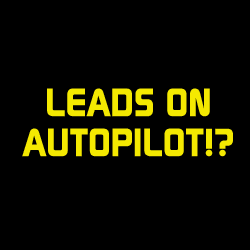 Member Ad
Shopping for Less is in Style
Lav Label is an e-commerce store that wants to help you compete with the major stores. For just $69 per month, the will market for you, and place 3 people under you each month.
---
Support
Privacy Policy
Affiliate Terms
Terms of Use
Testimonials