Ultimate Blueprint For Network Marketers Using Linkedin
Here on MLMGateway, we create business announcements.
I have used these for mostly producing content that teaches something I have paid hundreds of dollars to a top earner to teach back to you.
In this business announcement, I am going to actually make an announcement. Also, I am going to show you something I personally have not paid to learn, but discovered on my own.
This thing I discovered, is called the "Ultimate Blueprint For Conquering Network Marketing Using Linkedin" and you can get this blueprint absolutely free, by following the instructions below.
When The Formula Will Be Available
On March 9th, 2017, I am releasing this formula to network marketers. I will be sharing it instead of using it all by myself.
The reason is, because I see several network marketers using Linkedin, but getting nothing from it or very little.
Me personally, I have signed up on average a new rep every single week into several different programs and MLM opportunities over time.
This formula, will be given away on a webinar I am hosting next Thursday night at 9 p.m.
How To Get The Formula Free
All you need to do, is to register for this webinar and show up to get it.
If you do NOT register for the blueprint, you do NOT get it. And you get to watch everyone who did get it, blow up there signups and sales while you are left in the dark.
To register, use the link at the bottom of this business announcement and show up on time.
IF YOU CAN'T MAKE THE TIME - Register anyway. ONLY THOSE WHO REGISTER will be given the recording within 48 to 72 hours of the live event. Those who show up live, will get a head start using this formula and building their empire on Linkedin. So live has the most advantages, but if you simply can't get there, register and get started a few days later.
What We Will Learn
For those who register for the event, will get lots of good information to keep busy for a long time.
You will learn all about:
How to build a large connection base fast, even if you have never used Linkedin before
How to build secondary programs, and get commissions to tools you are affiliated with like crazy
How to use Linkedin groups to explode any website you wish, and get signups
The biggest ADVANTAGE to using Linkedin groups, that no other social media offers
How to build your list fast using this most professional website
Plus Much More!
Get Registered Now
Now all you need to do is get registered.
Using the link below will get you to the registration page.
ATTENTION: This webinar will ONLY hold 500 people. This means the first 500 who show up get in. The rest do not and have to wait for the recording.
Be sure to show up 10 - 15 minutes early so you can get a seat and get this most important information to build your MLM business.
REGISTER HERE NOW and be excited about what you will see!
---
No comments yet
---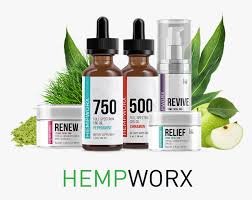 Member Ad
Healthy Living
If you're looking for great products that are great for the environment as well as great for your body check out my website! I can personally help you find the perfect item you're looking for.
---
Support
Privacy Policy
Affiliate Terms
Terms of Use
Testimonials