Are you sitting on a piece of the puzzle?
A friend of mine told me a story once about either something she read or a video she saw, I honestly can't remember. It's about how we are all a piece of the big puzzle.  I am sure most of us have heard or read about this concept. Imagine a big puzzle, maybe 5,000 or 10,000 pieces. The box shows a gorgeous picture of a lake that looks so vivid that you feel like you can jump into that lake, it's surrounded by beautiful trees and a sky so blue it makes you sigh.
You start the puzzle all excited to see the end result and the fruit of your labor (5,000 is a lot of little pieces!). You are done with all the pieces but look down and in horror notice a big hole in the picture. Of course, the hole is in an important part of the picture. Is that a lake or a glass of water?  Where are the trees? It looks like small bushes. Then you notice another hole, and another and another as if the hole was getting bigger, you realize the missing pieces are not random but they are missing from the same area. Almost like the one missing piece was integral to the surrounding ones that now have no place to connect.  
What would happen to that beautiful picture you saw on the box? It would not be as beautiful and certainly not as impactful. You look around to see where those pieces may be - on the floor, around the table, did Rover eat it? You look to see if maybe you sat on them by mistake.  
This is how it is in our world - your work, home, church, neighborhood and community are all affected if you sit on your puzzle piece. The puzzle piece is a collection of your talents, your character, your ideas, your vision and more.  Qualities that make you unique.  Your puzzle piece is essential to make the big picture better, to make the pieces around you fit.  Some gifts (your puzzle piece) should not be wasted or sat on (not like that ugly sweater nobody likes except your mother-in-law who gave it to you).
My talents are different and were meant to be in a different spot on that big puzzle.  I may not know the people you know and were meant to meet, help and affect. You and I may feel like our pieces are not important or essential but remember it's not just your piece. That piece affects how other pieces fit in that big picture and then those other pieces affect other pieces. It doesn't stop at one piece, it just keeps growing.
So I hope and pray you do not leave a hole in that big puzzle picture by sitting on your piece of the puzzle!
---
No comments yet
---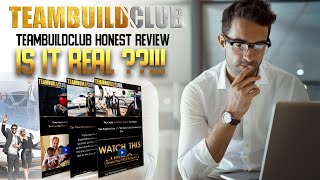 ---
Support
Privacy Policy
Affiliate Terms
Terms of Use
Testimonials