NCREASE NOW By Partnering Up With Us To help Support 2 Charities!!!
My name is Arlene Doyle and I am a Social Entrepreneur or ISBO with an amazing company called Ncrease. Who is a social entrepreneur? It is someone driven first and foremost by a passion to solve a social problem.
The first thing that drew me to this awesome company was the fact that they partnered up with 2 amazing charities. One called Consider The Lily, every jar of Selfles Multi-Solution Face Gel we buy contributes to their battle to end sex trafficking and abuse. Charity Vision, every Visionary Pack bought will be linked directly to restoring someone's vision – one for one! Isn't that simply amazing? Not forgetting we learn to trade on the forex market and use this skillset to build generational wealth for our families. How amazing and exciting is that being able to NCREASE OUR IMPACT ON OTHERS??
Consider The Lily – The main focus is Rescuing and Restoring Girls from Sexual Abuse and Trafficking
Since 2011, Consider the Lily has rescued girls from the horrors of sexual abuse and trafficking.
Some girls are rescued from their family homes while being brought out of trafficking rings. No matter their background, when they become part of the Consider The Lily family, their healing begins.
What sets Consider The Lily apart is our emphasis on education. Every girl attends school, from grade school through university or trade school. They stay with our family until they have a job and can live on their own.
Charity Vision - Restoring lives by restoring vision
Without sight, you lose more than vision; your world becomes lonely, bleak and scary. Over 39 million people are blind, and over 90% live in developing areas. Blindness in those areas often leads to begging, poverty and abandonment.
Every five seconds someone goes blind; every one minute a child loses their sight. And nearly all blind children in the developing world drop out of school and are dead within two years.
But here's the good news! Over 80% of all blindness can be cured! A simple procedure performed by a qualified local surgeon is often all it takes to give people back their vision.
JOIN US NOW AND HELP MAKE A DIFFERENCE TODAY.
Hit me up if you want more info on how you to can Ncrease your impact on others or check this link out.
---
---
No comments yet
---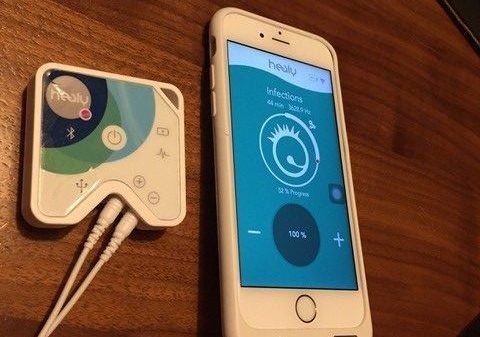 ---
Support
Privacy Policy
Affiliate Terms
Terms of Use
Testimonials