Imagine Getting An Opportunity To Invest In Amazon When The Stocks Were $1.73?
***HUGE UPDATE***
Soul Life has just launched into the United States after ONLY being available in Canada!!!
DON'T WAIT to get in on the ground floor of a brand new MLM company that is absolutely going to EXPLODE onto the US market!
Soul Life is a Canadian based nutritional supplement company that specializes in organic mineral supplements.
The founder and co-owner of Soul Life is named Jordan Fillion. He grew up on a large farm in Virden, Manitoba.
For the past 25 years, he has been studying the problem of soil depletion caused by modern methods of over farming, and how this relates to the lack of minerals and nutrients we get in our foods, as well as the resulting health issues this is causing us on a massive scale.
Have you ever noticed how it seems everyone is dealing with some kind of health issue these days, regardless of how "healthy" they may be eating?
Jordan started the company in its first form more than 10 years ago, and while it was hugely successful (they were moving over 600,000 bottles of product in physical stores across Canada), he and his partner decided to move the business model over to an affiliate and network marketing format just over 6 months ago to grow the company faster, and on a global scale.
So this is ground level stuff...
Can you imagine getting the opportunity to invest in Amazon when the stocks were $1.73 per share?
Are you starting to see the huge potential yet?
Now that they are in the United States, the potential for growth is almost limitless!
Soul Life has two products at the moment, both sourced from a mine they bought near Oklahoma City that has a huge deposit of Prehistoric Organic Plant-Compound, also known as Organic Humic Acids (do a Google search for Humic and Fulvic Acid, and you'll start to get a picture of how beneficial these substances are for our health).
They are designed to correct mineral deficiencies caused by the soul depletion methods of modern farming.
There are some pretty amazing testimonials from people already from a health perspective, myself included, you wouldn't believe some of them.
Soul Life is currently working with the same consulting group that helped start Amway, Isagenix, and other huge names in the Network Marketing space, and thinks they can grow the business into 100's of millions in the next 5-10 years.
If you are interested in signing up for our email list and receiving more information, HERE is a link.
You can also signup as an independent consultant and get started on building your business right away by clicking HERE (please note, you MUST set your auto-ship to active during the registration process in order to qualify for commissions)
---
---
No comments yet
---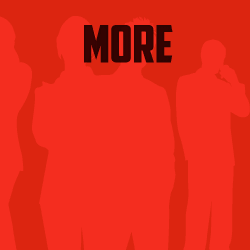 ---
Support
Privacy Policy
Affiliate Terms
Terms of Use
Testimonials