BLONDE JOKE....ALLIGATOR SHOES...I'M GONNA GET ME ONE
A young blonde was on vacation in the depths of Louisiana.
She wanted a pair of genuine alligator shoes in the worst way, but was very reluctant to pay the high prices the local vendors were asking.
After becoming very frustrated with the "no haggle" attitude of one of the shopkeepers, the blonde shouted, "Maybe I'll just go out and catch my own alligator so I can get a pair of shoes at a reasonable price!"
The shopkeeper said, "By all means, be my guest. Maybe you'll luck out and catch yourself a big one!"
Determined, the blonde turned and headed for the swamps, set on catching herself an alligator.
Later in the day, the shopkeeper was driving home, when he spotted the young woman standing waist deep in the water, shotgun in hand.
Just then, he saw a huge 9-foot alligator swimming quickly toward her. She took aim, killed the creature, and with a great deal of effort hauled it on to the swamp bank.
Lying nearby were several more of the dead creatures. The shopkeeper watched in amazement.
Just then the blonde flipped the alligator on its back. Frustrated, she shouts out, "Damn it, this one isn't wearing any shoes either!"
Aha....some more over there....I know I'll get one before dark
Part of your training is learning to see what jokes can teach you...In this case being so
child minded that you are not smart enough to see the obvious facts of doubtful
0nline businesses....you are so naive and like a 3 year old kid who only see
all the alluring features of an online business and not seeing the obvious
dangers. Yes, many of the online businesses are doing a hype job of making
you think they are the BEST in the world.....beware....do your own
due diligence....but then beware also of being so careful that you allow
your ANALYSIS PARALYSIS take over your good judgement.


I wanted to show you a better example of being a person who is lacking intelligence and the blonde and the
alligator shoes came to mind....maybe another joke could be better.
But...today's lesson is about....

and looking at both sides of the coin before making a commitment.
I'll cut this lesson short....and I hope you get what I am trying to teach you.

I have something to show you and this
program don't need you to be smarter than a
blonde....you check your mindset and see if
you are smart enough to see the beauty and potential
of this life-changing program.

Yes, Chief - I know I am smarter than a blonde..but you still need to show me how

SEE YOU ALL TOMORROW ---STAY TUNED
FOLLOW ME...CONTINUE TO BE MY STUDENT AND I WILL CHANGE YOUR LIFE
CONNECT WITH ME...ASK ME QUESTIONS BY GOING TO MY
PROFILE.....CLICK ON MY NAME BELOW.
---
No comments yet
---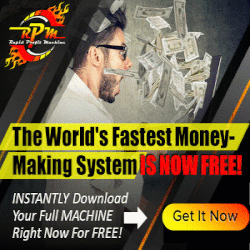 ---
Support
Privacy Policy
Affiliate Terms
Terms of Use
Testimonials