Own your own business
The Market
The Ecommerce / Online Shopping market is booming with more people setting up shop, and more people buying online than ever before. The market is being driven and flooded by Pay Monthly Never Own 5% Affiliate sites which look great if you can set it up, but in reality they don't build your own brand, don't manage your own payment systems and make 10% or less per sale, we provide our clients with the much better alternative of pay once, own it dropshipping business model and earn 100%+ profits.
Not everyone is a graphic designer, programmer, marketing whiz, businessman or know what it takes to get a business off the ground, we do. We fill a gap in the market that the huge multi nationals don't want, we provide clients a Ready Made Business that is already running and getting traffic, and then provide them the 1 to 1 support they need to take it to the next level.
The Opportunity
ReadyMadeStores.com provides you with a unique opportunity to fill a gap in the market providing your clients with great Business Start Up Products and Services not available anywhere else. With our unique Ready Made Ecommerce Dropshipping Stores and Business & Marketing Support Services you will be assisting your clients to start their journey to independence, while creating yours.
No prior experience in ecommerce is required, you can work from home or office, on a full time or part time basis. We don't set targets but do work with you to help and assist you to continually grow your business at a speed that suits you.
As a RMS Partner your main focus will be to market to and manage your own customer base. We have an experienced, professional and knowledgable back up team committed to helping you and your clients achieve financial independence and become a business success.
Your Business
As an RMS Partner you will be creating your business and helping your clients build theirs with our great products, services and professional support designed to help you and your clients run a great profitable business. You will be provided with your own website promoting and selling our great Ready Made Stores and Services, as well as your own RMS Ecommerce Store for you to learn the products inside out and earn additional revenue!
For every sale through your site you will make 35% of the net sale value. Your Income Potential is literally limitless, you can scale your business as fast or slow as you like, we do not set you any sales targets, but we do support you how and when you want it, ensuring you grow at a pace that works for you. We cannot predict what your income will be as everyone is different, however if you make just 5 typical sales a week we would expect you to make over R620k a year in your first year alone.
---
---
No comments yet
---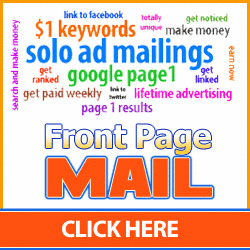 ---
Support
Privacy Policy
Terms of Use
Testimonials