Online Video Marketing - How To Get Started
If you're just getting started with online video marketing, then I can completely understand if you're so daunted by the whole prospect of online video marketing. Many people ask me the questions of, "Well Tom, how do I get started?", "What do I specifically need to do?", many people are worried about how they'll come across on camera & whether they will look like a quivering wreck? Many people are confused with what to do with the videos once they have been created, how to distribute them across the whole of the internet & get loads of traffic back to their website.
If this sound like you, then you're going to want to watch the video above as I am going to share with you a specific strategy that I share with my clients and customers that will really help you out and get you started and gain instant success from your online video marketing. Plus, this whole strategy will make things a lot easier for you.
1) 10 Questions
Okay, what you want to do to begin with is write down 10 different, frequently asked questions that you get from leads, prospects, clients and customers. Simply write them down as a list.
2) Get Interviewed
Then what you want to do is find a friend or colleague and get them to interview and make a video out of it. Now, you might want to do this several times to get comfortable with the answers you've given, or perhaps plan it out a little beforehand, but the essence here is to have you answering the 10 questions on video. Now, the reason you do this is because first of all, when you get interviewed your viewers will instantly perceive you as the authority as your viewer will think, "Wow, if you're getting interviewed you must be the person with the knowledge here", plus, what will also happen is that it takes away the pressure of having to be a "presenting pro" as such. What you'll find is that because you're naturally bringing across your character from the interaction of an interview, people will watch your online videos and think to themselves, 'you're a natural and genuine person - I want to find out more about what you have to offer'. This is because you will have been answering the questions that they've got in their minds as you've been answering the popular, most frequently asked questions.
3) Break It Up
Now, once you've created the 15 minute online marketing video of you answering the 10 most popular questions, what you then want to do is break it up into each individual question so that you'll be left with 10 shorter videos. Each video has you answering 1 question. Just break it up in the editing software that you use.
4) Distribution
Then what you want to do is have the 10 videos ready and sign up to somewhere like TubeMogul, PixelPipe, HeySpread (one or more of these distribution sites) and it'll mean when you upload 1 video, it'll distribute that video to many different video hosting sites, depending on how many you have signed up to. There are many different online video hosting sites, in fact there are over 50, but for now let's imagine you sign up to just 20. If you take 1 video and publish it to the various sites, that is 20 videos immediately. But you've just created 10 videos, so you're going to be sending out 200 videos out into the internet and have them all pointing back to your website. These videos will be giving answers to the questions that your viewers will also want to know about. Now, this is very, very powerful because you've now got 200 videos all pointing back to your website.
Make sure that when you're uploading the videos you add in your URL to the description area. That is the full website with the "http://" at the beginning. When you use the "http://" it allows the link to become active and click able so that people can go straight to your website.
Now, obviously choose the page that the viewers go back to - it could be a conversion page or a blog page - because the real 'kicker' is that those visitors are going to be highly qualified as you've answered some of their questions already, they've actually seen you in action, they've already started building a relationship with you, so they're bound to come to your website and will be looking for where they can find out more. This is very powerful.
Learn The secretes of My Success and How Other Entrepreneurs Have Done It
Check out this amazing 21 year old makes 6 figures in 12 months
---
No comments yet
---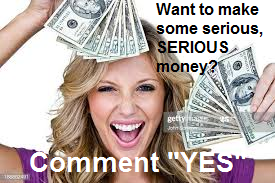 ---
Support
Privacy Policy
Affiliate Terms
Terms of Use
Testimonials