IMAGINATION: DO YOU HAVE IT? START IMAGINING NOW
Imagination is the faculty or action of forming new ideas, images or concepts of an external object not present to the senses. Napoleon calls imagination the workshop of our minds. It is the impulse, the desire, given shape, form, and action that help us bring out our imagination. A man's or woman's only limitation lies in his or development and use of imagination.
There are two forms of imagination; the two forms are synthetic imagination and creative imagination. Through synthetic, old concepts, ideas, and plans are arrange into a new combination. This imagination only works with the material of experience, education, and observation. A person cannot solve a problem using synthetic imagination. Creative is the finite mind, which has direct communication with infinite intelligence. Hunches and inspirations are received through creative imagination.
Creative imagination, I am sure that we all used as a kid, but as we become an adult, we often lose our creative imagination. I have nieces and nephews and me, often times, just listen to them as they talk to each other and their imagination are some out of this world. Think about what could happen in your business or life if you start to think creatively. You would probably get leads, get more sales, or get more people joining your business.
Napoleon shares a story about a pastor who was wishing for a million dollars to start an educational institution where he wanted to teach young men and women how to learn by doing. The pastor's name was Frank W. Gunsaulus, who was a pastor and he needed a million dollars to start the educational institution. At first, Frank does like most of us, worry and worry about how are we going to find the money not knowing that they may be a plan already in place for our problem. For two whole years, Frank thought about the million dollars and did not take ACTION! Action is the key word. Finally, after two years, Frank finally took action; he decided he wanted the million within a week's time. Therefore, being a pastor, he decided to preach the topic, "What I would do if I had a Million Dollars?" The next morning, Frank rose read the sermon in the bathroom and prayed.
Frank got up in the pulpit and preached the sermon. After, Frank preached the sermon; a man named Philip D. Armour got up and thanks Frank for preaching the sermon. Philip, then, offered to give Frank the million dollars he needed. The million dollars was given to Frank just thirty-six hours after he made the definite decision that wanted the million dollars within a week's time.
Are you wishing for something, money, new job, new house? Are you just wishing or are you like Frank? Did you have definite time do you want a goal to be met. Today is a great time to set a definite goal for a definite time.
If you are interested in working with me, grow your business online, and becoming a part of the most supportive community of entrepreneurs & home business owners… and your 1 stop shop for EVERYTHING you need to build an online business… click: Work with Me
---
No comments yet
---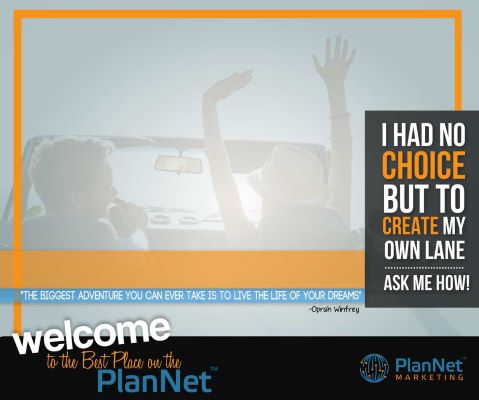 ---
Support
Privacy Policy
Affiliate Terms
Terms of Use
Testimonials