LAZIZAL® - specialist skin care for mature skin will soon appear in your home!
LAZIZAL - specialist skin care for mature skin will soon appear in your home!
We are proud to present our new LAZIZAL cosmetic line, which will surprise you in an almost magical way! As many as three exceptional products were created under the aegis of a team of the best experts from the DuoLife Center for Innovation Research, as well as under the watchful eye of, among others, Dr. Piotr Kardasz, Chairman of the DuoLife Scientific Council, Prof. Ilona Kaczmarczyk-Sedlak, member of the DuoLife Scientific Council and Małgorzata Karpińska-Trojanowska, Pharmacy M.A and author of the unique DuoLife cosmetics.
LAZIZAL products are created with the highest quality standards, in tribute to nature and female beauty. The unique, innovative, and - above all - fully organic compositions of the best ingredients are the work of prominent individuals of the world of science, who have managed to achieve a true breakthrough in the Anti-Aging segment. A breakthrough that opens the door to a different dimension in the care of healthy and properly nourished mature skin.
The new brand is comprised of the following products:
Each product is an expert care inspired by nature and containing the best ingredients to meet all the needs of mature face, neck and decollete. Together they are a source of triple power, acting both from the inside and outside. In addition, one of the ingredients of the dietary supplement has been clinically tested, which confirms and guarantees its effects.
30 seconds, 30 minutes, 30 days - change yourself with LAZIZAL products.
The effects of using the serum are visible after 30 seconds, the cream after 30 minutes and the dietary supplement after 30 days, which was confirmed by studies.
This short time is all that is needed to transform yourself, return to your former self and recreate the beauty that passes with age.
Effects of LAZIZAL products:
Listening to your needs, we invite you to the world of slow-care - unhurried, intuitive care for your skin. Slow style beauty is a return to natural cosmetics, universal beauty and timeless, multidimensional care. Give your skin care that will make you feel special regardless of age!
"Let your every day be a special day..."
Watch PROMO video...
---
---
No comments yet
---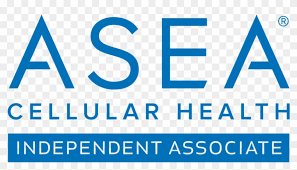 Member Ad
The First Real Bill Assistance
Freelife Network The First Real Bill Assistance Network that's Helping people To pay their Monthly Bills and will Eliminate ALL Your Bills During this Covid-19 Pandemic
---
Support
Privacy Policy
Affiliate Terms
Terms of Use
Testimonials