Global Launch - You Cannot Miss This $$$$
Something amazing is about to launch globally and this brilliant business is going to give you the ability to earn 20% cash back on your shopping. This means you will earn cash back on your groceries (woolworths, coles, iga, hoopers etc), your petrol, your entertainment (movies), eating at restaurants (even maccas) and online (EVEN EBAY).
Now the really exciting part is you will be one of the first in Australia to join this business (who wouldn't want to have this opportunity?) At present we have 42 people in Australia that have become members and not only earn their 20% cash back but also they will start to create HUGE teams!! This is my forte and this is where I come in as a leader. If you come on board I am going to help you create your very own business so not only will you earn 20% back each month for your shopping (paid in cash to your EWallet which means you can simply transfer to your bank account, kinda like PayPal) you could also start earning from $5 up to a WHOPPING $5000 a day (A DAY) when you create your team.
Now I'm not sure if you know too much about me.. Have you heard of LipSense? Well I was the one that made that explode into Emerald. I had a team off over 300 consultants and did that in a matter of months.. my largest monthly commission was over $10,000 this is my aim for this company also!! ITS GOING TO BE A HUGE RIDE!! This company is launching globally this means we have the ability to recruit anywhere in the world and I will teach you how using the power of social media and also other programs I have found along the way.
Of course this is a membership, this is a business so this means that it is going to take some $$ and your time (and mine) however if you have ever been in network marketing or direct sales/party plan you will understand that this is a ground floor opportunity and the golden road is endless. If you have 5-6 hours a day to put into this you will do VERY well.
Alright so you know that with any business there are costs involved. It is $125 USD per month for your membership, keep in mind though if you are spending $200 a week just on groceries alone you will basically get your money back and more. Work it out like this –
$200 a week means you will earn back $40 a week which equates to $160 a month (you have earnt $50) remember that the $200 can be groceries, petrol, entertainment, coffee, restaurants (you know when I put it like that we spend more than that lol)
$300 a week means you will earn back $60 a week which equates to $240 a month and so on 
Then there is our team building.. When you refer 3 people to save whilst they shop you will then start earning $5 per day. That is $25 a week and an EXTRA $100 a month, it just keeps going up from there. Now I know a lot of people do other party plan and direct sales and that is ok because you can do this alongside it which is amazing.. I am also in the process to find out if we are able to get cash back on our own direct sale products (cheeky I know lol)
So why on earth is a company paying us money for our receipts? The answer is VERY simple.. Its all about market research. Now when I say this none of the companies will ever receive your personal information. They do not know your name, gender, address, phone number, email address etc They will simply know that you are in Australia and it shows them more accurate data of what we want as people which in turn will allow companies to market to the public with what we want to see.
If you are now as excited as I am quickly watch this youtube video which will explain a little more, and get back to me to secure your spot. Please keep in mind that it is a US as one has not been produced for Australia yet.
This company is about to expand globally.. This is a ground floor opportunity and it makes sense as we shop for food, clothing, cosmetics, entertainment, holidays.. you name it we do it!! Follow my link for more information.
www.EmpoweringNetwork.saivian.net
---
No comments yet
---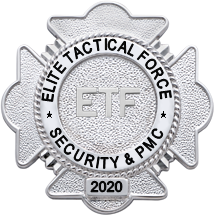 Member Ad
FREE SPOT HERE
Just test drive this systemAnd be on your way making thousands per month
---
Support
Privacy Policy
Affiliate Terms
Terms of Use
Testimonials