Whats Holding You Back???
STOP GETTING SCAMMED with credit repair companies!!! I know, I know… That's a cliche statement, but it is what it is…There are quite a few people who sell tradelines, and you pay for them and never get your "results"…I'm not talking about that. I'm talking about the RIGHT way to use tradelines. 
Let me explain…If you have bad credit, listen to me - FIX YOUR CREDIT, FIRST !!!
Fix it, restore it, repair it… Charge-offs… Bankruptcies… Collections… Child support… Whatever you have on your report that is hindering you from having the better scores, take care of that first!
I'm not referring to a "credit sweep" . That's illegal! I'm referring to legal, ethical services that help you get your credit in order LEGITIMATELY...Once that is done, and those negative or erroneous items are gone, THEN, and ONLY THEN, do you add those authorized tradelines to your credit. This will give you a ⬆️ BOOST in your credit scores . Once that happens, you can go out and get your car, your house, etc.
Don't try to get tradelines with a "messed up" credit report. That's sort of like putting cologne on after you just finished working in the yard in the hot Atlanta summer - You can't cover poop with flowers (IJS)…! Credit Repair is like taking a shower, tradelines are the colognes, deodorants, perfumes that you use AFTER you are clean …Once everything is clean, THEN you add the smell-goods. I hope this helps…
****Wait! Before you go..
Question for you...What is the ONE main thing you believe is getting in your way to achieving what you want to achieve? 
(You do have something bigger you want to achieve don't you?? I sure hope so.) What is it? Business Idea? Capital to begin? A system to stick to and follow? A product or service of your own? Time? A known name and credibility in the market place? Leads? (thats why we are here, right? Lol) Or, Not knowing what leads are? 
Seriously... What's holding you back? What's getting in your way? Is it a lack of clarity or you're lost on what to do? Are you burned out and need a new JOLT of enthusiasm? Are you too complacent and comfy? Well... What if I could HANDLE that for you once and for all? 
What if you partnered up with me and we rocked your world and helped defeat the things holding you back? 
We bring a lot to the table, believe me! A functioning business, minuscule overhead, pre-written follow-up emails, a name, products, talents, software, support, skills, and all kinds of low hanging fruit opportunities/possibilities/chances. 
Would you like to have me as your partner? 
You would short cut all this stuff and it would all be a thing of the past. We would take you by the hand and plug you right in to a REAL BIZ we would do together! Want something super easy, I got a good system for you. Want a $10 per month consistent NET living? I know what to do exactly and we've got the proven recipe! Here's what to do... Click the JOIN button...Put the word (partner) in your message to me. If you are ready to put skin in the game and you are serious, motivated, driven and a positive person, then let's partner up and shoot for a million! I'm looking for YOU! To New BEGINNINGS, Shalonda, Novae Money
p.s. -- Please, no tire kickers or pretenders. If you cannot put skin in the game, please do not reach out. Just serious people only who are ready for some big results!!
---
---
No comments yet
---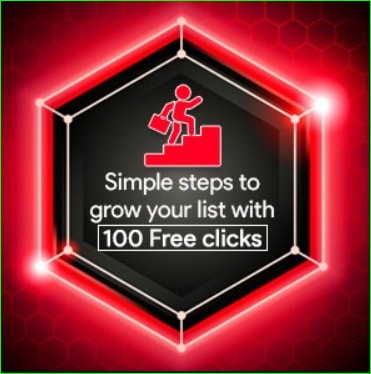 Member Ad
Get $4 Many Times Over
This Viral Email Course pays you $4 instantly and gives you an amazing insight into Online Income Creation Strategies to let you make a fortune!
---
Support
Privacy Policy
Affiliate Terms
Terms of Use
Testimonials