Your Awesome Life
Greetings,
My name is Wanda B. Simpson and I'm a retired teacher/musician. I'm proud to be a binary qualified member of Total Life Changes. We offer products that make a difference in the lives of of our family and friends. There is also an opportunity to earn some extra income for using and sharing the products with others. One of the products that I love and use myself is called iaso Tea. Our slogan is lose 5 lbs. in 5 days for this product. Just drink 2 cups a day and watch what happens. I actually lost 9 lbs. and I became a believer in this tea.Although the benefits of this tea is losing weight, there is a list of 29 things that this tea does to improve the quality of life we all deserve. There are many other great products offered by our company. We have another product there allows you to shed those unwanted pounds while you sleep. There is coffee that allows you to lose weight if you like drinking coffee. The body shaper is a big hit with those who want instant results for getting your clothes to fit perfectly. The list could go on and on with things that are life changing but I think you get the picture. The compensation plan is one that allows you to make some real income for you and your family. I taught school for 40+ years and this has been a great way to meet others and offer them a way to have a better quality of life. We pride ourselves in being a product of the product. This means that we use the products ourselves and just not offer it to others. If we know it works then we feel comfortable asking others to try our products. I think that is a fair way to present products to others. You should have a testimony from experience and not just for reading what others say a product does. I mentioned that I was binary qualified. What that means is that I have referred two other people and they have joined the company. It is then our commitment to do all we can to help them to get binary qualified so they will get paid for the work there team does. Because we believe in our products, getting others to join is usually not a problem. We are family and we treat you like family.

If this sounds like something you may be interested in, please, by all means, click the link below
https://shop.totallifechanges.com/5845411

Here's to your awesome life.
Wanda B. Simpson
wsimpson10@gmail.com
---
---
---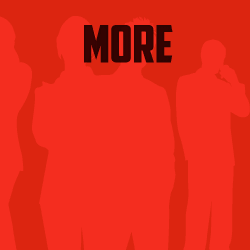 ---
Support
Privacy Policy
Affiliate Terms
Terms of Use
Testimonials