LegalShield At-A-Glance • Portfolio Of Services
The company has been around for 44 years. What other network marketing company do you know that has been around that long?
The Vision: To provide equal access to the Liberty, Equality, Opportunity & Justice that every North American deserves and expects.
If you or someone that you know own anything, if you are married or have children or own a business you need an attorney or identity theft protection. You don't need to wait to be in trouble to need the advice of an attorney.
For Individuals, Families, Employees, Small Business, Brokers and
Benefits Professionals • Servicing the US and Canada
Find the features you want and then choose the Plan/s that are right for you. Are you contemplating on preparing a will? If you aren't you should be because you need it...Do you finally want to complete your Will and Power Of Attorney? Have you ever received an alert from your bank for unusual activity on your account? Then someone is tampering with your identity #IDShield works. I know 9 out 10 people has received a speeding ticket before 24/7/365 if you're being questioned or detained. Do you need to have a Letter written or make a Phone Call on your behalf? We've all signed something before, have an attorney review your Document or Contract before you sign ever again. Legal and identity theft plans available to fit everyones need. Do you own a business? Then you need to hava affordable #Legal Plan for your Small #Business. We have a plan for you!!!
If you are a #Broker or Benefits Professional you can enhance your Product diversity and versatility by helping your #Clients Protect their lives with high quality, affordable #Products and #Services.
Are you looking for an awesome business opportunity that offers excellent compensation, recognition, bonuses and incentives? The time is NOW!!!! You will not be disappointed. If you are looking for any of the following
A product that has been proven and you can believe in.
More income with less overhead, low startup cost, excellent training.
Time Freedom
Personal and Professional growth
Then look no further.....
When you start a traditional business you have to work a countless number of hours, if you take vacation you have to pay for, what about the cost and expenses you pay upfront and ongoing overhead. Don't get me wrong there is nothing wrong with it I own several small businesses myself. I just decided I want more for less. More time with family Less time for work, More recognition less stress. More income less expenses.
If you are in the least bit interested please feel free to contact me.
Felecia L. Armstrong
LegalShield Independent Associate
Phone: 704-606-8463
E-Mail: FeleciaArmstrong@live.com
---
No comments yet
---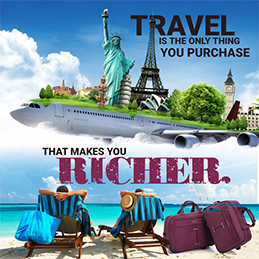 Member Ad
Get Instant Traffic & Leads
Do you need more traffic, leads, and/or sales? TRAFFIC on DEMAND Latest Software is 10x More Powerful thanAnything You've Seen YET. Customers withinthe first hour of using it.
---
Support
Privacy Policy
Affiliate Terms
Terms of Use
Testimonials