WORDS OF WISDOM ABOUT SUCCESS FROM THE BIBLE....READ IT AND TAKE ACTION
Through scripture we know that God wants us to succeed in life.

By growing and using our faith & trust in the Lord we can be

strengthened to fulfill His will for our lives- this is true success.
Use these collection of Bible verses to gain a better understanding

of how God defines success, and how we can truly succeed in life.

ALL YOU NEED IS FAIT AND BELIEF AND YOU CAN DO ANYTHING.......WHAT YOU THINK..YOU BECOME
DELIGHT YOURSELF IN THE LORD...MEANS ...BE A FAITHFUL FOLLOWER AND BELIEVER
OF THE LORD....AND AS SUCH ...HE WILL GIVE YOU THE DESIRES OF YOUR HEART.

IF YOU WANT TO CHANGE YOUR LIFE
...READ THE COMPLETE BUSINESS ANNOUNCEMENT...
IT IS LONG...BOOKMARK IT IF YOU DON'T
HAVE THE TIME.....
BUT DO YOURSELF A FAVOR
AND READ AND FOLLOW ALL MY ANNOUNCEMENT
SERIES THAT WILL CHANGE YOUR WAY OF
THINKING AND MAKE YOU REACH YOUR DREAMS
AND GOALS.

BEFORE YOU START, LET ME TELL YOU THAT
THIS IS AN INFORMATIVE TRAINING THAT
CAN GUIDE YOU TO THE RIGHT PATH TO
FINANCIAL AND TIME FREEDOM.

A year from now you would
wish you started TODAY!!
EVERYTHING YOU NEED TO REACH YOUR DREAMS AND GOAL
ARE ALREADY WITHIN YOU!! YOU HAVE IT..GOD PLANTED
THE SEED OF SUCCESS IN EVERYONE OF US!
AGAIN
YOU ALREADY HAVE IT IN YOU
AND THIS CONTINUING SERIES
OF VISUALIZATION IS AIMED
AT


Proverbs 4:23 the book of Proverbs was written by King Solomon

Before King Solomon become King...GOD asked him what he wants.
Power, riches or anything he wants....and he answered the Lord saying
that the only thing he wants is WISDOM......the book of PROVERBS is full
of wisdom...that change and continually changes people lives. I recommend
that you read a chapter of the book of PROVERBS daily...there are 31 chapters.
Reading the book everyday for 2 years will make an amazing transformation
in your life.....repeating the reading of each chapter will show you
what you missed on the first reading...many SUCCESSFUL people

claims that their life was changed and transformed from the ordinary
to the EXTRAORDINARY...because of reading the PROVERBS continously
for 2 years!!!
90% of the Book of PSALMS was written by King David...the father of Solomon....for those of you who
are not familiar with the bible...I know you've heard the story about DAVID AND GOLIATH.
Your faith and belief is all you need...if you have faith as small as
a mustard seed.....you can tell a mountain to move to the sea and it
will happen......
Align you plans for your dreams and goals with what God meant you to be....yes, getting rich
is also one of God's plans for you....as he said in Jeremiah 29:11
PROSPER YOU....MAKE YOU RICH...AND GIVE YOU HOPE AND A FUTURE....
......remember GOD'S PLANS FOR YOU AS STATED IN JEREMIAH 29:11 HIS INTENTION IS FOR YOU
is to succeed....and he gave you the CORRECT MINDSET AND THE POWER TO TAKE THE NECESSARY CORRECT
ACTIONS AND THE DISCIPLINE TO MAKE HIS PLANS BECOME REAL.
DO NOT SABOTAGE GOD'S PLANS FOR YOUR PROSPERITY BY YOUR SELF-IMPOSED
LIMITATIONS....REMOVE YOUR DOUBTS, REMOVE YOUR FEARS, REMOVE YOUR NEGATIVE
THOUGHTS.....KNOW THAT GOD WANTS YOU TO SUCCEED!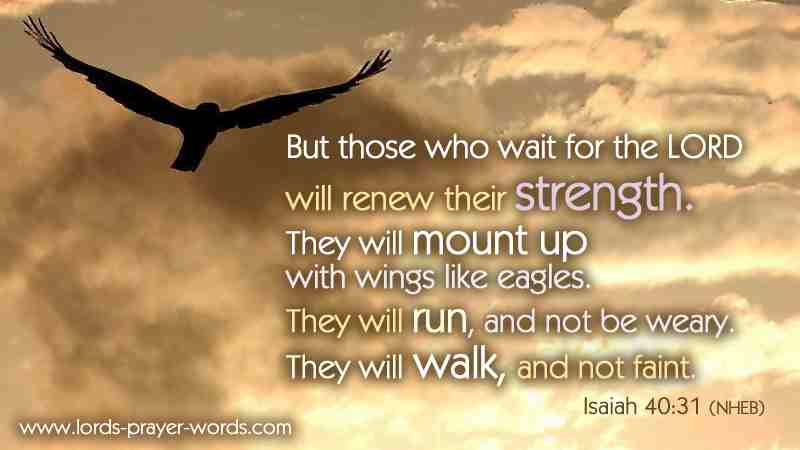 ADAPT THE CORRECT MINDSET AND THE FAITH AND BELIEF AND YOU WILL GAIN FINANCIAL AND
TIME FREEDOM....
ARE YOU READY TO TAKE THE ROAD THAT WILL PROSPER YOU..
AS THE LORD SAYS...HIS PLAN IS TO PROSPER YOU.....AS YOUR MENTOR,
INSTRUCTOR....I HAVE BEEN DIRECTED BY GOD TO SHOW YOU THE WAY.

CLICK HERE AND START THE WAY TO PROSPERITY
"If you can dream it, you can do it."
Creating Wealth means Taking Control
of Your MINDSET and having
the correct tools. An instructor/mentor
BE MY STUDENT...follow all my lessons/business announcements.

---
No comments yet
---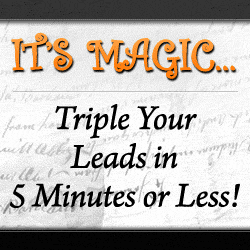 ---
Support
Privacy Policy
Affiliate Terms
Terms of Use
Testimonials