Why I Switched From 9-5 to Entrepreneurship in Network Marketing
This Fortune 500/5000 Inc. Company is based in Rochester, New York and has been expanding all across the world since 2001. Recent Expansions to Haiti, Mexico, Dominican Republic and the Philippines, and with many more expansions to come. so many millionaires have been created, as a result of the company's vision. There is no time like the present to join a company that is on its way to becoming a Billion dollar company and publicly traded. Since day one the Co- Founders has had one significant unique motto "Representatives come first". With 28 different products and services to market, success is a no-brainier and it's a win win for anyone who decides to join and follow a simple and easy guide on how it is done. This means multiple streams of income in every industry on the market. So many individuals are already in this awesome and amazing industry, they are just on the accounts payable end.
Some of our services include essential products that people are already using on a daily basis. To name a few, energy deregulation for both residential & commercial, Satellite TV, Internet, home security, credit card solutions, SEO, payroll services, business elite services, ID guard, safe score, tech 24/7, data vault, text alert for business and churches, health & wellness, healthy great tasting weight loss coffee, that suppresses your appetite, while providing long lasting energy, energy drinks, protein shake, products that aide in cellular energy, and the degenerating effects of aging and so much more. We are a One-Stop-Shop for Home, Business and Wellness. Every year new products are added to the already long list of outstanding products and services. It just keeps getting better and better over time.
To join a winning team, go to MyMoneyBanks and watch a short 17 minutes video presentation. Get started directly from this page. The one time License fee of $499 and a small monthly cost of $49 to maintain your website and back office, is all that is required. There are other levels to becoming a business partner, if you choose. The perks are so remarkable and synonymous with your growth in the company. To name a few, Free BMW, it just has to be Silver, Paid luxury vacation for you and a guest, shares in the company est.. I look forward to working with you and building multiple streams of residual income and bonuses. See you at the bank or the beaches of the world. To learn more about me please visit 9-5 to Entrepreneurship article written by myself and interviewed by LilTuxnTiara. Please Note, the phone # listed is no longer active. New # (561) 571-2265
---
---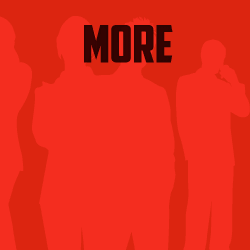 Member Ad
Subscriptions & Memberships
The World has gone to Subscriptions and Memberships.Not ONE of them gives me a FREE vacation every year for doing so. BUT, I KNOW OF A COMPANY THAT DOES.
---
Support
Privacy Policy
Affiliate Terms
Terms of Use
Testimonials