empowr -- like Facebook, Pinterest, eBay, & YouTube all rolled up into one site
I joined empowr based on the recommendation of a friend and to earn a quick $20. I had never hear of empowr before or known any of its members. Now, several months down the road, I have almost 7,000 empowr fans and an account balance of $45,000+.
What is empowr anyway? It's a worldwide community of people from all walks of life that participate on a unique computer platform. Here are some of the things we do on empowr daily:
buy and sell items
make posts on a variety of subjects
do blog posts
send messages to other empowr members
make money
make new friends
learn new things
watch videos
listen to music
have fun
When you join empowr for FREE, you are encouraged to watch a series of short videos that give an overview of the site and all that you can do as a member. You are assigned a "Success Coach" whose job is to help you succeed and to answer your questions. You also have access to the "Learning Center" where you can find detailed information on almost everything empowr.
One interesting aspect of empowr membership is the concept of "Power Levels." When you join empowr as a free member you start at the basic Orange power level. Currently there are six different power levels and within each power level there are four stages, Basic, First Degree, Second Degree, and Star. The higher your power level, the greater the potential for making money and other things on empowr. You are not required to advance in power levels, but those individuals most successful on the empowr platform are at higher power levels.

You can spend as much or as little time daily on empowr as you wish. A word of caution however, empowr is NOT a "get rich quick" scheme. If fact, this type of thing is discouraged on empowr and you can be removed from membership by promoting such things. empowr has been around for over 7 years now, and is striving for over 1,000,000 members before 2017.
Here is a link to a short YouTube video on empowr:
https://youtu.be/WhKm7JfbPQ8?list=PLWG2N1BWudGK8IsrtkJR8QI7tgxWpeYo0
As I stated earlier, there is NO COST to join our community and hundreds of people worldwide join daily. If you'd like to join empowr or just take a look, click this link:

I only wish I had discovered empowr several years ago. I hope to see you soon on our site!

---
---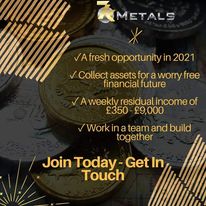 ---
Support
Privacy Policy
Affiliate Terms
Terms of Use
Testimonials