GET PAID GENEROUSLY from the Airtime we ALL use on a daily basis!
This is a distinguished global system that gives you a platform to monetize one of the fastest moving consumer products in the world. It allows airtime users anywhere in the world to become your loyal customers, earning you continuous monthly income for life.
VIRTUAL AVS plans to roll out its system to over 100 countries, in the process getting into partnership with 300 mobile network providers.
The VIRTUAL AVS ANDROID APP enables all airtime users to earn cash-back from their airtime purchase. You are able to monetize your airtime purchase by withdrawing your cash-back into your Bank Account, USDT or Mobile Money. Your monthly airtime expense is transformed into a monthly income.
Buy your user license and whenever you buy airtime (from any network provider) through the App, you begin to enjoy 0.5% cash-back. When your purchase goes above $20, you start enjoying 5% cash-back.
As a business opportunity, The VIRTUAL AVS APP also has the functionality to pay you airtime commissions whenever airtime users around you - and also in the following countries - purchase their airtime - through the VIRTUAL AVS APP - irrespective of the mobile network operator. As a result, the App pays you thousands of dollars in airtime commissions every month.
The commissions are paid into your App and can be withdrawn either through your Bank, USDT or mobile money account.
Virtual AVS is available in: (Alphabetically Order)
Botswana
Burkina Faso
Cameroon
Congo Brazzaville
Cote D'lvoire
Cuba
DRC Congo
Ethiopia
Ghana
Guatemala
Guinea Bissau
Guinea Conakry
Haiti
Indonesia
Jamaica
Kenya
Liberia
Malawi
Mozambique
Nigeria
Philippines
Rwanda
Senegal
South Africa
Swaziland
Tanzania
Togo
Uganda
USA
..and the list of partnerships continues to grow as the business expands
*HOW TO REGISTER VIRTUAL AVS ACCOUNT?**
(1) Download the Virtual AVS App from Google Play store using this link.
https://avs.page.link/MuHZ49dxPrVi4WJj6
(2) Once downloaded, click on the app. For now, ignore the EMAIL ADDRESS and PASSWORD BOX. Go straight and tap on REGISTER.
(3) On the form that appears, fill in your details, as follows:
*>>* type in a *username (your favorite nickname)*, your *first name* and *surname*
*>>* select the *name of your country*
*>>* select *the flag of your country* and input your *phone number* (without the country code and the first zero)
*>>* input your *email address* (a registration code will be sent to it after you sign up)
*>>* select South African flag and input 820673511 as the up liner number. Put it as is, without country code or first zero.
*>>* Tap *SIGN UP*
*(4)* Once you are done with the free registration, log in and feel free to look around the app to see how it works.
*(5)* Purchase your Virtual AVS user license of $69 as soon as possible.
From your app, go to the *BUY SERVICES* button in the app. Select *BUY OWN LICENCE*.
The app will automatically convert the $69 into your local currency. You can pay via Visa/Master card, USDT, Mobile money or even Reseller License.
---
No comments yet
---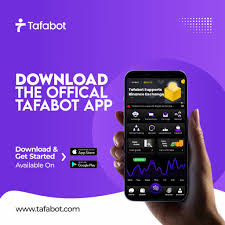 ---
Support
Privacy Policy
Affiliate Terms
Terms of Use
Testimonials