Ground Level Business looking for HIGH CALIBER LEADERS!
Never will you come across an opportunity like this, that WGN has to offer! This company and these products are revolutionary! Our company is a category creator, and our vision is to be the largest Network Marketing Technology based company.
No auto ships!
No monthly shipping fees!
No min. monthly orders!
We are global, in 195 countries, with 15 offices Worldwide.
2015 we did $157 Million in Sales
AAA+ rating on the DSA
Ranked #77 Worldwide among thousands of Direct Sales Companies.
Fabio Galdi (our CEO) ranked in the top 10 CEO's in the last 2 years.
Lucrative Commission Structure - 21% binary! - Talk about Financial Freedom Opportunity!
Dedicated mentors (up line)
Easy to duplicate and simple systems!
We check match for 10 generations!
Free luxury smart phone after 12 months.
Protection plans on products.
Once you have qualified for a position, you never have to re-qualify!
Stock Incentive Program
1st and only to market! World Global Network announces "Helo" The 1st Health and Life Oracle!
When looking for the right MLM to work for having a product with no competition is a great start. Our commission structure is higher than any other MLM company currently out there! Then add to that, you're getting in ground level! WOW! Then to make the deal even sweeter, you get to be part of the fastest growing team in the US! Does it get any better! Well yes it does!!!
The HELO has so many health benefits - Wearable technology that has the ability to monitor your Blood Pressure, Heart Rate, EKG, Step Count, Sleep quality, Fatigue Sensor, Breath Rate, and coming soon Blood Glucose Levels, Blood Oxygen, Blood Alcohol Content, Mosquito Shield and More!
We are a 5 year old Company who launched in the US at the end of 2016. We are publicly traded on the NASDAQ (WRMT) and backed by TOSHIBA thus giving us an advantage on Technology.
According to FORBES magazine, wearable technology will be a $34 Billion industry by 2020. 123 million devices have been sold in 2016. 411 million devices are projected to sell by the end of 2020! Knowing what you know now on the wearable technology category wouldn't you like to get a piece of those sales?
The HELO also features Titanium plates of Germanium as well as Himalayan Sea Salt plates.
Looking for SERIOUS business builders to add to the fastest growing team in the US!
www.duvall.helo.life
---
No comments yet
---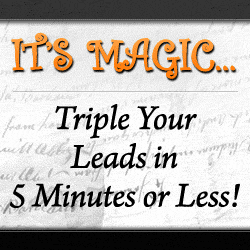 Member Ad
ARE U REALLY SITING THIS OUT?
The foreign exchange market boasts of Over $900B in market cap with a daily volume of over $60B and an incoming 300% increase in the market predicted by JP Morgan and Crypto expert Tom Lee.
---
Support
Privacy Policy
Affiliate Terms
Terms of Use
Testimonials