How I Recruited 24 People In Under 3 Weeks
Are you having a hard time finding new people to join your business?
Did you wish there was some type of "easy" button you could push, and people just start joining?
I understand your struggle, as I was struggling when I first started as well. But there is a way to be successful in MLM, and I am going to lay it out right here.
THE TRUTH TO MLM SUCCESS
How many times do you hear people say "If you just show me what to do, I will do it" when they refer to their MLM businesses?
They feel like there is a missing piece, and if someone would just tell them the secret, they would go for it full force.
So..... here goes that secret!
THE MLM SECRET
There isn't one. Sorry if that upset you, but there is no secret magic way to build.
However, I will tell you exactly what to do if you want to recruit 24 people in less than 3 weeks. Or if you want to become a top recruiter for your company.
HOW TO BECOME TOP RECRUITER
You simply need to get the most people to look at your presentation as possible. Typically, whoever gets the most people to look at their company's presentation, becomes the top recruiter. Imagine that?
When asked "Tell me what to do, and I will do it", you simply tell them..."Pick up the phone and prospect".
If you are afraid of the telephone, or speaking to strangers, you will not succeed in this industry. It's the way it is, and very few, and I mean very few, will have success of some kind without the telephone.
HOW DO I FIND PROSPECTS?
That's really the easy part. You can generate your own leads, or use leads from the same system I use MLMROD.
This is the best system for cold calling because it ONLY gives you leads who would be interested in MLM. Not those crappy leads online you buy from a provider that are suppose to be looking to start a business (of course they aren't almost every time)
Take a look at the system I mention above, and get it! It is super cheap to buy the system, and you never pay again for it. Leads come for free for the rest of your life, so you have NO EXCUSE to not become a top recruiter after dropping a small $15 fee.
WHAT TO DO WHEN I CALL THESE LEADS
You have 3 choices. You can do what your upline tells you, or follow the scripts inside the system, or make up your own way.
The greatest thing about MLM, is you are your boss. You don't have to follow someone else's rules if you don't like them or think it is working as well as it should.
You simply pick up the phone and start reaching out to these people. The more people you call in a day, the more presentations are being looked at.
FACTS OF MLM THAT WILL MAKE YOU FEEL BETTER
Here are some facts about our industry, and why people succeed and fail. You decide on which it will be for you:
80% of MLM owners will NOT speak to more than 3 people about their business
80% of first sales are made on the 15th presentation
Now, when you were told "No" by your friends and family and 2 strangers, you thought you couldn't do it. But now you know the truth is, it takes A LOT of people to give a presentation to. This means you need massive numbers of people in order to get ahead.
After going for 20 "No's" in a day, top earner of company hit $40,000 a month in 6 months
Now this guy admits he was told "No" more times than anyone else. Just like all top recruiters, they get rejected WAY MORE than anyone else. But do they care about it? Of course not...Next.
TAKE ACTION NOW
Let's put your business into overdrive. Get to prospecting and making those calls.
WATCH THIS VIDEO on the MLMROD system I use to build my business with. If you are willing to make calls, you will find success sooner or later. It's really up to you. Get the system and get to calling. You will never run out of leads again, you will get better with every call, and you will also earn lots of extra commissions from the system since more people say "No" to your MLM business, and "Yes" to having an unlimited supply of leads for their business. Make sense?
DID YOU GET VALUE?
If you got value from this post, please leave me a comment below, share with your team and on your favorite social media website!
---
---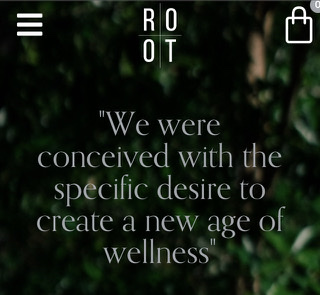 Member Ad
Weekly Pay Secret
Would you like to know how to turn $20 into $500,000 - $1,000,000??Learn how to flip $20 into six and 7 figures...
---
Support
Privacy Policy
Affiliate Terms
Terms of Use
Testimonials