Free opportunity for Canadians to start their own business! ($10 in the USA)
Hi! My name is Cori and I am a mom who decided that working for someone else just wasn't working for me. I searched and searched for an opportunity that would be good for me and my family, considering all the changes in our lives due to the global pandemic.
My friend in Florida reached out to me and told me all about the new journey she was on. I was intrigued! The business was new to the USA and sounded too good to be true! I loved that the products are formulated to European standards which means that over 1300 ingredients that are allowed in North American products were not being used in them! They contain no GMOs, no parabens, no triclosan, no animal ingredients, and are formaldehyde free, phosphate free, SLS free... Not tested on animals and dermatologist tested. I thought that they must be very expensive seeing how these products are comparable to high-end celebrity endorsed products but was pleasantly surprised to learn that they are offered at drug store pricing! The company offers a wide variety of cosmetics, skin and hair care, home cleaning, and health and wellness products.
She then told me that this company offers their promoters an immediate 50% discount on all personal orders. And that wasn't even the best part! I wanted to know more! There are 10 ways to earn an income, the first being a 50% commission on every order that comes through your free website. YES! I SAID FREE WEBSITE. There are no fees whatsoever for your own personal website. The company also doesn't insist on monthly minimums, stocking inventory or signing up for auto-ship. They are incredibly generous to their promoters. Each month there are products offered to promoters if they sell a certain amount that month. For instance, reach 175 PV (personal volume) and earn a free gel cleanser or earn 250 PV and earn three free products. These products can be used personally, sold or given as gifts to friends, family, hostesses and influencers. So far, they are the highest paying direct selling company in the world! There are different levels of income achievable with bonuses for hitting certain ranks. Other ways to earn income include team building bonuses, group bonuses, car allowance, leadership bonus, cash bonuses and trips! Beyond the income possibilities are the personal ones. This company offers training with industry leaders, access to promotional items and graphics, and the opportunity to build great new friendships! If you would like to become a founding member of the company in Canada, there are spots left! They are also launching in Germany this year and you can have team members from all over the world as they are currently selling in over 20 countries, with plans to launch in others over the next few years. With over 12 years in the direct selling world in Europe, and 72 years in business altogether, Farmasi is positioned to dominate the globe as the go to for all things personal and home care. To learn more, check out my website at www.farmasi.ca/glamngrace
---
---
No comments yet
---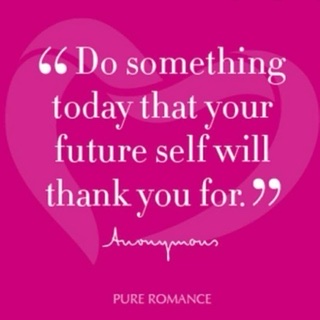 Member Ad
Crowd 1 networking
https://crowd1.com/invitelink/?code=VXkxV0psM1FUaEdOajlYU1g5azhSdkc0a1N6cTZPVGlFU1lvR3p2Y2RTOFdINEJESHZOMmxjdEVZZS9sdXpnbg==Come join crowd 1 you can change your life
---
Support
Privacy Policy
Affiliate Terms
Terms of Use
Testimonials