Too Afraid To Change?
In the short time I've been in network marketing ( 6 months), I've noticed a similar pattern emerging. Before I delve deeper into that, a quick bio of myself. I am an accountant by profession and have been involved in internet marketing since 2007. Although I have done well, I wanted something more. Something which was tangible and which could give me sustainable residual income without Google coming along and changing it's algorithm and wiping out my income source. Hence my introduction to network marketing. I went to many business presentations - Amway, Herbalife, Forever Living, NuSkin, Jeunesse Global, Kyani, Organo Gold and the one about goldbars ( can't remember the name now). I weighed all the businesses for long term growth, compensation, leadership and products and I decided to join Organo Gold. To date, in an objective review of my decision, I made the right choice.
This takes me to my first sentence about emerging patterns. What this pattern is this - distributors having joined a business and having paid the initial entry level will do one of two things after seeing no financial gains after a few months. The first thing is that those who came in for a quick buck will quit and then slam the business online as a scam etc etc. The second thing is that those who carry on will do so doing the same thing over and over again in the hope that someday their fortunes will change. But it won't change. If you are doing the same thing repeatedly and getting the same results, you'll keep on getting the same results. This could be because of a number of reasons, One, you are not applying the methods set out by your company properly. Two, the mentoring in the business needs to be reviewed. Three, the leadership in the company is not up to scratch. Four, the products do not appeal to the masses. And lastly, the business is not right for you.
So what is the solution? It's very simple. You have to make a business decision. In business, if you take on a project which is not making money, you ditch it and move on to a better project which will make you money. Same in network marketing. Do not be afraid to change to another business if it is making money for it's distributors. So what if you have paid out £200, £300 or even £500! Better to stop throwing good money after bad than to carry on haemorrhaging money.
Network marketing is a long term business and you have to be dedicated and work hard at it. But if after 6 months, you are having doubts, look around at other businesses, attend their presentations, meet and talk with their distributors and see how they are doing. Don't be afraid to move to another business. It's your life and your money. You can jump ship if you want to. One thing though. Do one business at a time.
So in conclusion, have an open mind and if you are having doubts about the business you are in, look around for fast moving, growing companies. Organo Gold is one of those in a mass appeal market. You can look at the presentation in my profile or go to OG Presentation .
Wishing you all the best
Jas
---
No comments yet
---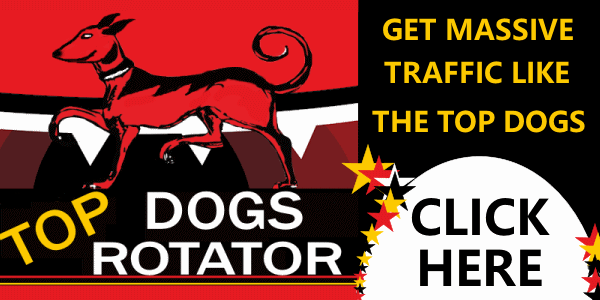 Member Ad
Can you afford free
Can you afford free to make 20,000 to 30,000 per month. Get healthy while doing it.
---
Support
Privacy Policy
Affiliate Terms
Terms of Use
Testimonials